Academy takes pole position for nurturing young talent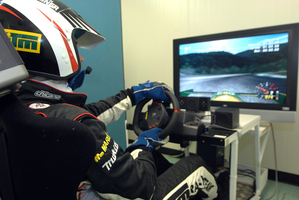 For almost a decade the Elite Motorsport Academy has moulded some of our brightest racing talent. Brendon Hartley, Hayden Paddon, Shane van Gisbergen, Mitch Evans, Earl Bamber, Richie Stanaway and Emma Gilmour make up a pretty impressive Old Pupils Association.
The week-long camp in Dunedin is for up-and-coming circuit and rally drivers, and applications are open for 2013. The first of its type in the world, the academy is catching the attention of motorsport organisations elsewhere. The FIA has launched an academy heavily based on the New Zealand model.
"The MotorSport New Zealand Scholarship Trust and the Elite Academy has been a beacon of light over the past few years for young, up-and-coming, motor racing competitors in New Zealand," said former Ferrari Formula One driver Chris Amon, who adds Daniel Gaunt, Andrew Knight, Sam MacNeill and Jono Lester to the list of graduates.
"The academy has become a vital and essential part in the progression of so many young drivers from track, rally and karting, furthering not only their careers but also their own personal goals.
The methods used have so often been groundbreaking and world firsts.
"The value of the academy is there for all to see in the success that so many of the graduates have had on the international stage."
There is very little, if any, driver training. It's not the academy's function to make students go faster; it focuses on preparing the body and mind for high-performance, high-speed sporting careers rather than specific driving skills. The young drivers receive expert training in fitness, nutrition, mental skills training, public speaking and decision-making techniques.
At the end, they have access to a two-year, individually targeted programme to continue their development, including a two-day refresher camp.
"I have been very lucky to have the support of the Motorsport Trust and the Motorsport Academy that I attended in 2006," said New Zealand's first rally world champion, Hayden Paddon.
"At that stage I was just starting to break on to the national scene but the lessons learnt through the week-long camp and the follow-up courses were second to none.
"Being a successful motorsport driver is so much more than just being able to drive a car fast. It's about the whole package, and this is what team managers are looking for. This includes media presence, training and securing funding.
"Without the Motorsport Academy I would not be in the position that I am now, competing in the World Rally Championship.
"The academy helped me to develop into a 'complete driver' and the ongoing support that I have received since has helped me to continue to develop.
"Without the academy, we would not have internationally recognised drivers in all forms of motorsports."
Performance testing is at Otago University's Human Performance Centre, with other sessions at the Academy of Sport facilities. The programme uses a comprehensive range of facilities, personnel, resources and research including simulating race conditions and appreciating how drag works in the flume (where Michael Phelps tested the one-piece swimsuit before the Olympics). More info: www.bit.ly/z9BLlv