Nissan and Mercedes set to join V8 Supercars fray under new rules.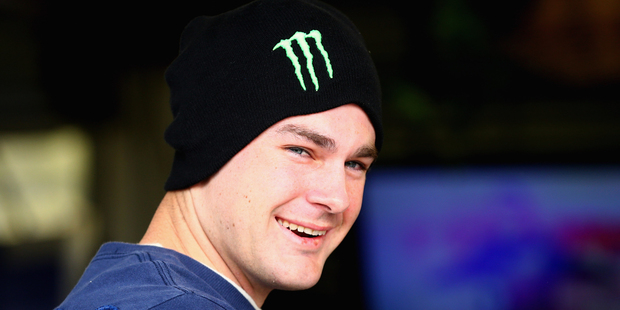 Stone Brothers V8 Supercar driver Shane Van Gisbergen. Photo / Robert Cianflone
Four manufacturers will be represented on the grid at the opening round of the 2013 V8 Supercars championship, which sees the introduction of the dubiously monikered Car of the Future.
At the opening round of the series this year in Adelaide for the Clipsal 500, Nissan announced a partnership with Kelly Racing to enter the V8 fray of big-banger, tin-top racing.
As previewed in Wednesday's Driven, Stone Brothers Racing this week held a press conference to say they were parting ways with Ford and joining forces with Erebus Motorsport to campaign three Mercedes AMG E Class supercars in the series.
Next year will see a four-way fight with Ford battling Holden, battling Nissan, battling Mercedes in the brand-new COTF. Discussions have been going on for most of the year and Ross Stone is pleased the deal has finally been struck so he and the rest of the team can go about the business of getting a car ready.
"The discussions started at the Grand Prix [Melbourne F1] back in March but Erebus had been doing a lot of work on it for 12 months before that," said Stone.
There has already been significant work on engine development and a team of engineers has been tasked with developing a V8 Supercar spec 5-litre engine and the bodywork of the 2013 cars. The first engine was unveiled at the announcement last Wednesday.
"Currently there's an SLS being raced in the GT class here [Australia] and that's got a 6.3-litre Mercedes engine it," said Stone.
"That engine is almost the same bore as we run in our current Ford engines and so they've just got to build a 5-litre crankshaft for it.
"It'll then be a 5-litre engine with a 10:1 compression ratio running at 7500rpm. Instead of being pushrod, it'll be a twin overhead cam, four-valve engine. It'll basically have the same bore and stroke as our current Ford engines."
Because of the parity rules all the engines will produce much the same horsepower and, just to make sure, as soon as the engines arrive from Germany V8 Supercars will take one away to check it doesn't have a lot more power.
"The whole engine will come complete from Germany and will probably go back there for complete services. It is a major change for us as we've been running Ford engines exclusively here since 1988.
"It's an exciting opportunity for us and we're really looking forward to it.
"The whole idea of the Car of the Future is that if you do your homework there is no reason why you can't be competitive straight away.
"One thing, though, is that we have such tight deadlines. The deal was only signed Wednesday morning so we have to re-establish some of the time lines to get the car ready. We won't be running the first car until the second or third week of January next year."
The 6.3-litre engines already being used are pretty bullet-proof so that shouldn't be too much of a concern. Their service life is up around 10,000km and the oil is changed every 5000km.
SBR aren't starting from scratch this weekend. They have been hard at work developing a COTF in the run up to next season.
"As far as the COFT car is concerned we have a 2013 Falcon we'll run in the next couple of weeks with all the right fuel cells and everything else," said Stone. "We'll run that and check all the driveline and all the other bits that go with it."
The Car of the Future programme was introduced to cut running costs and encourage other manufacturers to compete. The sport intends to grow to 18 events worldwide across 40 weeks in the coming years.You can probably put money on Van Gisbergen coping well with the shift to Mercedes-Benz - the Stone/Giz combo has proven popular, and young Kiwi is known for is ability to adapt.