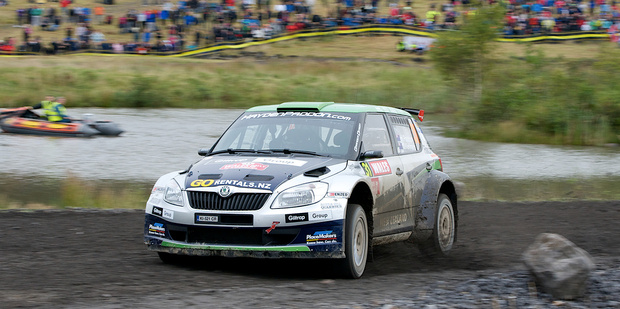 Hayden Paddon's championship hopes are alive after a tough weekend at Wales Rally GB that still netted him enough points to keep the SWRC within reach.
Paddon, describing the Welsh rally as "eventful and trying" finished seventh in the SWRC category. He is now tied for second place with event winner Craig Breen and just eight points behind championship leader PG Anderson.
Electrical and mechanical problems on Friday, local time, forced Paddon and co-driver John Kennard to retire their Skoda Fabia. After restarting on Saturday, the duo put in some solid stage times to get back in contention.
"Today comprised of six relatively short stages and a chance for us to improve the car," said Paddon after the event. "As expected the the smoother roads did suit us better and we were able to set some competitive times, including four fastest stage times in SWRC.
If the smooth surface suits, Paddon might be on track for tarmac testing in Austria while preparing for Rally France.
it will be the first time that Paddon and Kennard have tackled sealed special stages in a Super 2000 car.
"It has been a very trying year to date but I can promise you it has not come from a lack of trying," said a disappointed Paddon. "There has been a lot of hard work go on in the background, and after this event I will go back to the drawing board, break down all the details so that we can learn from it. We have to turn our season around at our next rally, in just three weeks. A win is a must, but in saying that first and foremost we also need to concentrate on having a trouble free rally."

Following Rally France is Paddon's final round in Spain.
- nzherald.co.nz