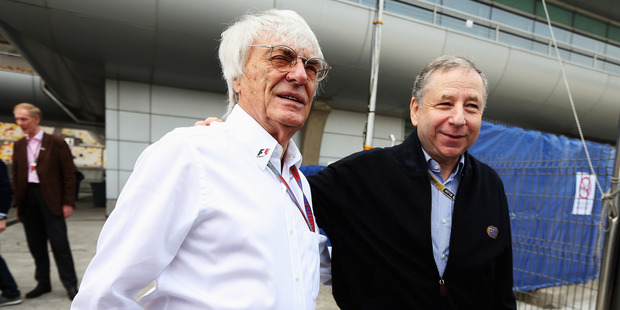 Probably the most powerful man in the four-wheeled world is the president of the Federation Internationale de l'Automobile (FIA), which is the governing body for world motorsport and the head of the world's leading motoring organisations.
As the president of the FIA, Jean Todt has influence over millions of motorists in regards to safety, the environment and consumer law as well as being the rule maker for all international motor racing including the Formula One World Championship, World Rally Championship and World Touring Car Championship.
Before Todt moved into bureaucracy, he did the hard yards as a driver, a co-driver, team manager and finally became the head of the Ferrari Formula One team.
As a co-driver he sat alongside such luminaries as Hannu Mikkola and Timo Makinen and was runner-up in the 1981 WRC with Guy Frequelin, although still contributed heavily to the Talbot Sunbeam Lotus team winning the manufacturer's title that year.
By then he realised he had a gift for organisation and was soon in charge of Peugeot, where he won four WRC titles. His gift for getting things sorted also saw him win four Paris-Dakar Rallies and two Le Mans 24 Hours.
Todt then moved to Ferrari, where he really made his name by getting Michael Schumacher to move to the prancing horse and won 13 Formula One titles (manufacturer and driver).
Continuing the tradition of speaking to the heads of global motorsport, the Weekend Herald talked to Todt in the runup to the New Zealand round of the WRC on his time racing and managing here in the 1980s.
"My main idea was to become a circuit racing driver but after a very short time I realised being a co-driver would provide more opportunity for me to progress and develop as a manager in motorsport," he said.
"It's been about 30 years since I was a co-driver and I remember competing in New Zealand very well. I then was team leader for Peugeot and had a lot of success around 1985 when Timo Salonen won in New Zealand.
"Incidentally, that's where I met Juha Kankkunan and got him to come to Peugeot and he became world champion in 1986."
The New Zealand rally's roads are probably the best in the WRC and are used almost daily by the public so they have a smooth, hard surface with a lot of camber.
"I remember New Zealand being a very competitive rally with very nice gravel roads and great landscape. It is still a driver's favourite," said Todt.
After his Le Mans victories, the Frenchman was approached by Ferrari to resurrect them to their former glory in 1993 and was the first non-Italian to head their F1 team.
"It was a very tough challenge as Ferrari had no success since 1979 and the first years were a period of reconstruction of the whole team, full of ups and downs. It was very emotional ... We started to get success in 1999/2000 and became very dominant in the sport with Michael Schumacher [the world champion from 2000 to 2004]."
By 2008 he had done all he could at Ferrari and set his sights on climbing the ladder at the FIA, replacing Max Mosley as president in 2009.
A driven man, you could say.