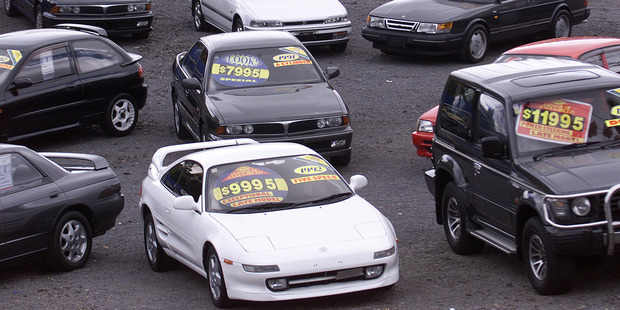 What's the best car? Aaaargh! In the world of infuriating questions, this is quite high up the totem pole for the type of queries motoring writers tend to get a lot of.
And it's like the good old "how long is a piece of string?"
Quite often, it's merely a case of someone who has either just laid out their hard-earned on a new set of wheels, or have decided on what they want to buy. All these folk really want is a pat on the head and some positive reinforcement that the car they've picked is good. Scrub that, is amazing.
• For more car news go to nzherald.co.nz/driven
• Read more Willie teams up with Toyota
That line of questioning can easily turn into an argument if you disagree with them - and you might have noticed, we are a bit opinionated sometimes.
Our brave writer Jack Biddle, who has, according to rumour, been in the car industry since the days of organic motorbikes - or horses, as they're now known, is taking on the big question this week, looking at the sort of vehicles that you can get into for under the magic $20,000 mark.
There was a time when this didn't get you very far at all. Of course, you can get a pretty high-specced used machine for that sort of money - but when you consider just how competitive the marketplace is these days, it means new car buyers really get looked after.
Think big warranties, service plans thrown in - even those car salesmen with the shiny white shoes (not naming names here) are coming to the party.
The other question that we cop a lot and hate - only because it's hard to answer - is "what's the best you've ever driven?" Our beloved readers would know only too well that we get time at the wheel of some pretty amazing machines - but picking between supercars, GTs, quick sedans and cool SUVs isn't really comparing apples with apples.
• What do you think the best car is? Let us know at below or on social media facebook.com/DrivenNZ or Twitter.com/DrivenNZ