Ford's most powerful and collectable cars fetch almost $400,000 in online charity auction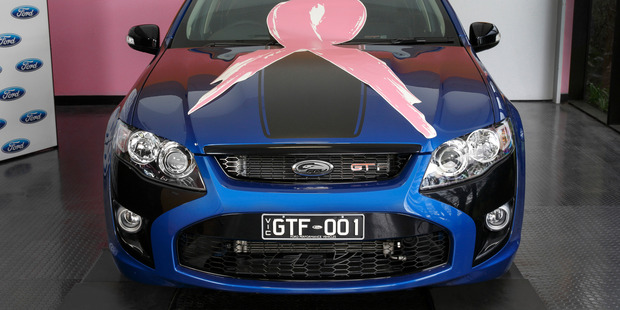 Seven days of intense bidding ended late Sunday night, with two of Ford Australia's last-ever FPV's to be built fetching a combined figure of almost $446,000.
Bidding was brisk from Ford fans with FPV GT F build number 001 receiving 84 bids and the final car, build number 500, receiving 106 bids. Car 001 secured a winning bid of $175,755 and car 500 achieved a staggering final bid of $263,298.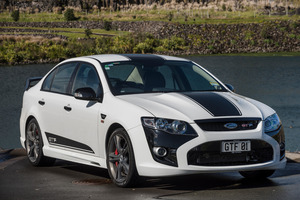 The proud new owner of Car 001 is a Western Australia-based businessman while the new owner of Car 500 comes from Victoria.
Car 001, in Kinetic Blue with black stripes, has been used for media reviews and comes with the Victorian registration plates "GTF 001" but Car 500 is yet to be built. The winning bidder of Car 500 will be able to choose the colour and stripe package of the vehicle.
The auctions raised funds for the Australian National Breast Cancer Foundation (NBCF) with the support of eBay and Bid For Good and will form part of Ford's fundraising efforts for the year.
Because of their rarity and potential to become valuable collectors' cars, Car 001 and 500 received widespread commentary in both print and social media.
"Given the historical significance of both cars, we expected to raise considerable funds for NBCF and I am thrilled with the final result," Ford Australia President and CEO, Bob Graziano, said.
"Both Ford and the NBCF are focused on the importance of investing in research and development and the innovations those programs can achieve."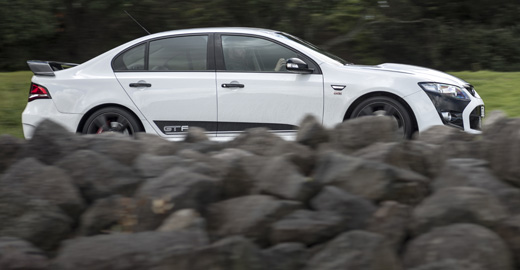 The FPV GTF as tested by NZ Herald's Driven Magazine. Photo / Ted Baghurst

"The auctioning off of these two iconic vehicles, built by our passionate and dedicated Australian team will provide necessary support to the NBCF to fund their equally passionate researchers in their bid to achieve a future of zero deaths from breast cancer in 2030.
"We welcome the two lucky GT F bidders to the Ford family."
The FPV GT F sedan has been a sell-out, with all 500 vehicles allocated to the Australian market having been sold soon after launch in June.
Ford Australia joins Ford USA and Ford Europe in the drive to find a cure for breast cancer, together dedicating more than $125 million to raise awareness and fund research programs.
• Read the Driven Magazine road test Driven's final fling with the FPV GTF
Ford's FPV GT F 351 pays tribute to the Falcon GT lineage that began in 1967.
Today, the Ford Falcon GT is the most iconic of all Australian-built performance cars, and as the most powerful and advanced GT ever, the FPV GT F is a fitting celebration to the model.
Powered by a supercharged 5.0-litre DOHC all-aluminium V8 engine and producing a massive 351 kW and 570 Nm of torque, the FPV GT F wears a "351" badge, recalling the 351 cubic-inch 5.8-litre V8 engine that became synonymous with success both on and off the race track with the Falcon GT of the late '60s and '70s.