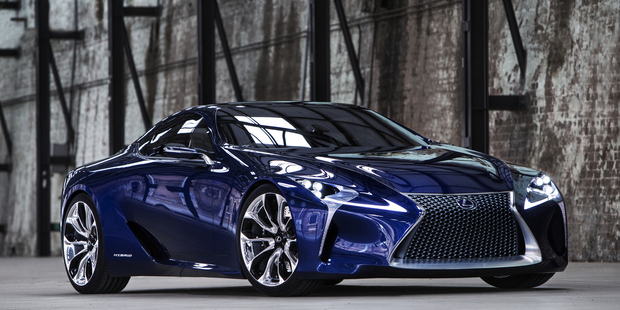 Making sense of automotive offerings used to make sense. You'd have a name, not a number. If there was a number on the car, it'd relate to engine size, configuration or even power.
In the good old days men liked to think they made the buying decision, but more often than not the purse strings were out of their direct control. That's how blokes ended up drowning in shame at the wheel of burnt orange Austin Princesses.
• For more car news go to nzherald.co.nz/driven
Today's cover car is a great example of the confusion that surrounds nameplates nowadays. Recently both Audi and BMW have been doing their best to complete their ranges - in a numerical sense as well as releasing every possible configuration to fit their platforms.
BMW has filled in the even-numbered gaps by rebadging its coupes - the 3 Series two-door becomes a 4 Series and so on. But then the Gran Coupe version comes out in the 4 Series, and it's a four-door with a coupe-like profile.
Things get a tad more difficult to get the grey matter around.
Then the 2 Series, which at the beginning of the year was a 1 Series Coupe, but is now a slick little rear-drive two-door, gets joined by another 2 Series. This one is BMW's first-ever front-wheel drive, and it's essentially a people mover. Then there's BMW four-wheel-drive X models, and the electric i models are on their way.
Can't we start giving cars funky code names - like the Android mobile operating system uses to avoid confusion among users? Or - and this is a revolutionary idea, but one destined to eventually fall over - simply give cars actual names again?
This is, of course, the system that saw Nissan release the likes of the Cedric and the Gloria, and Mazda build the Emina ... on second thoughts, maybe numbers are the way to go.
• What do you prefer - names or numbers? Let us know below or on facebook.com/DrivenNZ