Rod Millen's book shares some of his less-well-known successes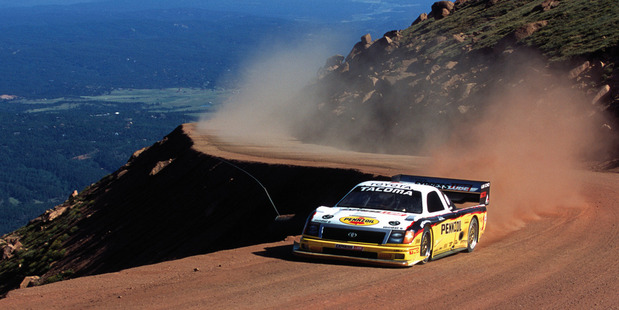 Not only is he famous for his driving achievements in rally both in New Zealand and in America, but Rod Millen is well known for his achievements developing vehicles for motorsport and the United States military.
Outside motorsport Millen isn't as famous as he should be, considering all his exploits. But that's about to change with the launch of his autobiography, The Cutting Edge. It covers his time in motorsport and his move into business, MillenWorks, where he earned great success developing technology for racing, concept cars and the US military.
Millen was one of New Zealand's best rally drivers in the 1970s, winning the national championship three years in a row before heading for the US.
It wasn't long before he was showing the Americans how to rally, winning the North American Race and Rally Championship in 1979 and 1980 and the SCCA national championships in the late 1980s.
Where he really made his name was at the international race event at Pikes Peak, winning six times and setting many records. "Random House got in contact with me and between them and my wife, Shelly, who said I had a lot of stuff to tell especially to my kids and family, I agreed to finally get it done," Millen said.
"People only know pieces of my life and not the whole story."
The book sets his racing career in a chronological context and shows how achieving each major milestone led to the next stage in his racing career. This in turn led to a successful foray into the business world building a company that had contracts which included one with the US Defence Department.
The book is modest and there is little of the man himself.
But when you've had one of the world's largest defence contractors, Lockheed Martin, singling you out for innovation awards, and the director of the CIA having a tour of your factory, you must be doing something right. But what?
"It's funny - after reading the draft I realised I had only really scratched the surface, even to the point of not mentioning I've been going to Bonneville [Salt Flats for Speedweek] for the past couple of years," Millen said.
"The book is more about the high points of my career and the great success as well as the great people who helped along the way."
Personal stories and adventures outside the race seat are few so I think there is another book in Millen - one that might explain why the CIA boss at the time, Porter Goss, "expressed his personal appreciation for our contribution".
To get an insight into what Millen and his mechanics were chatting about over a beer at 2am, trying to figure out how to fix something or make it go faster, would have been fascinating.
Also, to get Millen's thoughts, insights and opinions on some of the more fiery characters in the sport would have been interesting.
Nevertheless, the book is a fascinating read even though, in Millen's own words, "it just scratches the surface".
Over the past few years Millen has been spending more time back in New Zealand building a hill climb track on the Coromandel Coast modelled on his favourite corners throughout the world.
Using the track as a centrepiece, Millen hosts the Leadfoot Festival every two years, basing the event on the British Goodwood Festival of Speed.
Giveaway now closed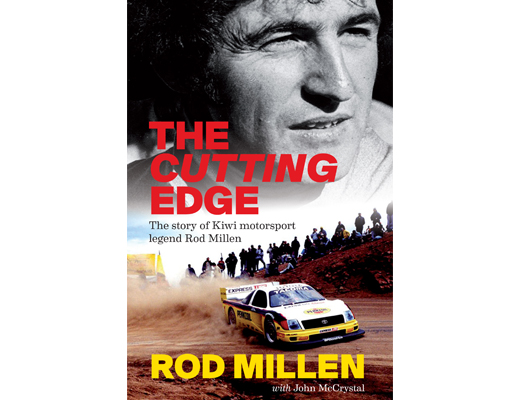 Driven has five signed copies of Rod Millen's book to give away.
To enter, email
driven@apn.co.nz
with your name, address and phone number and tell us how many times Millen won Pikes Peak. Drawn on August 15.