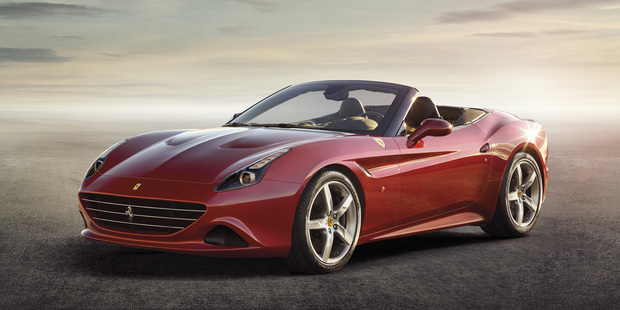 Ferrari is back into the turbo GT realm with its new California T - marking its first force-fed engine since the awe-inspiring F40.
The new California was launched in Auckland this week, before heading off for a whistlestop tour of Asia-Pacific markets, but it sparked plenty of interest during its visit.
Turbocharging hasn't been used by the Maranello engineers since the F40's 1987 release.
But while that machine was essentially a racecar for the road, the California is aimed at a different Ferrari buyer, and the turbocharging today is more to keep power figures up and emissions down.
The current California actually turned the Ferrari driver demographic on its head. Ferrari Australia chief executive Herbert Appleroth says more than 70 per cent of California buyers are brand newbies, conquests from go-fast sedans out of Germany. The car is more likely to be a daily driver than any other Prancing Horse model, and owners are twice as likely to take passengers than any other model.
But there's nothing ordinary about the California T's performance though, with the direct injection V8 making the most of its forced induction to the tune of 417kW. Its near-9000rpm redline is unusual for a turbocharged engine, but Appleroth says Ferrari's policy of keeping the technology coming rather than feeding it to customers gradually means the latest car has the latest goodies.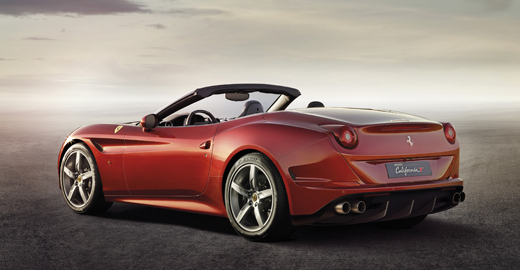 The $414,000 California T also sports a new version of the quick paddle-shifted F1-Trac gearbox, and it doesn't feed its entire serving of 755Nm of torque until higher in the rev range. This means less wheelspin when you don't want it and raw power that builds with that stunning Ferrari soundtrack - and a 0-100 km/h sprint of 3.6 seconds.