David Linklater revisits 10 much-loved cars that have stood the test of time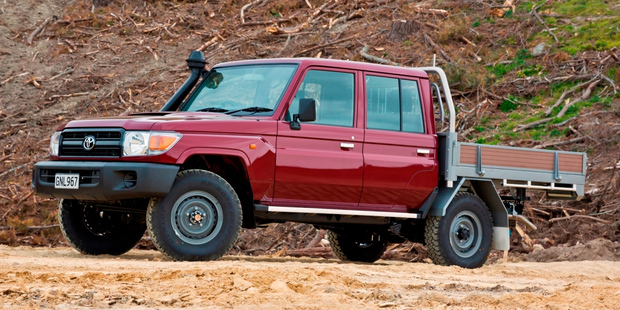 Planned obsolescence is the defining characteristic of the automotive industry. Cars are supposed to have only a limited model life, so chances are that when you buy a shiny new model that purports to be state-of-the-art, the next generation will be close to signed-off and ready to go at corporate headquarters.
That's the pace of development - not to mention the power of marketing departments - in the global car industry.
But there are always exceptions to the rule: models that stay on sale for much longer than the six or seven years typical of new vehicles.
Here, we take a look at 10 of the "oldest" new cars you can buy. Sure, there have been some facelifts and mechanical updates along the way - but these are all models that wouldn't know the meaning of "use-by date".
FIAT PUNTO (2005)
Seems like longer, right? That's because the current Punto was launched as the Grande Punto (indicating aspirations to move upmarket) in 2005, then disappeared before being relaunched this year by new importer Fiat Chrysler NZ.
FORD MONDEO (2007)
Fact: this was the first car driven on screen by Daniel Craig as James Bond, in 2006's Casino Royale (albeit in clay model form, as the car was not yet in production). Craig's Bond has gone from rookie-007 to ageing cynic - yet Mondeo has stayed the same. It's still a good car, although perhaps no longer a class-leader. It's aged well, especially with the addition of EcoBoost engine technology in 2011. An all-new model, launched as Fusion in America last year, is on the way.
HONDA ACCORD EURO (2007)
The first-generation Honda Accord Euro (2003) was a sensation here and helped redefine our medium-car market. The second-generation model was larger and less sporting, but still highly acclaimed. As with its predecessor, it was launched as a sharper alternative to the Asian/American-market Accord V6. The larger Accord is now Honda's mainstream model for NZ, available in V6 and four-cylinder versions. Where does that leave the Euro? It's carrying on for the time being, but there is still no sign of a replacement from the factory and most of the brand's efforts are going into promoting the newer, larger model.
JEEP WRANGLER (2007)

Jeep is always rattling on about the Wrangler being around "since 1941" but it's not quite that archaic. The current JK-series Wrangler dates from 2007 - with styling and a basic layout that pay homage to 1987, 1967 and 1947. Wrangler is what it is: a hardcore off-road machine with retro character and not too many on-road manners. Jeep has added a few frills to the JK over the years, including the latest Pentastar V6 engine, a new interior and even a luxury version, the Overland. The JK will also be remembered as the first Wrangler to be available as a four-door: the Unlimited.
LAND ROVER DEFENDER (1990)
You could go a long way back with this model, because it hasn't changed a whole lot since 1948. But let's draw a line at 1990, which was when the Defender name was introduced - largely because the introduction of the Discovery meant it was no longer the sole Land Rover on sale. The Defender has become more and more out of step with modern vehicles as time has gone by, and people seem to love it more and more because of it. It's become a fashion icon in its own way, although it has lost none of its legendary off-road ability. All good things must come to an end: Defender will cease production in December 2015.
MITSUBISHI LANCER (2007)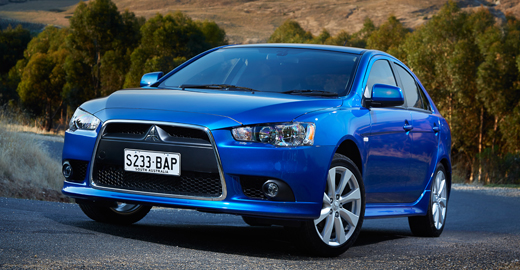 The Lancer really does belong to another time: when Mitsubishi created a global platform that was shared with Jeep, Chrysler and Dodge. Most of those models have been discontinued or heavily revised, but the Lancer has carried on in virtually the same form for nine years. Of course, it's no longer the latest thing, but has carved out a nice market as a metal-for-your-money proposition with variants like the GSR sedan.
MITSUBISHI L300 (1986)
Yes, the L300 is still officially on sale. Magnificent. It's not something Mitsubishi shouts about, but it's worth taking a look at the company's website, which describes the L300 with words such as "reliable" and "durable". Mind you, it also says the L300's chassis is "rally-inspired" with the ability to "handle sharply".
TOYOTA LAND CRUISER 70-SERIES (1984)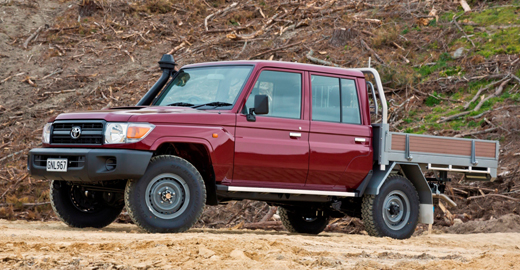 Tempted to talk Hilux here, as it's no spring chicken: the current (top-selling, mind) model dates from 2005. But it's positively youthful compared with the Land Cruiser 70-series, which can be traced back to 1984. The 70-series has evolved in some substantial ways with the addition of a magnificent V8 turbo-diesel engine and even the relatively recent double-cab pickup model, which is made from bits of the two-door, wagon and cab-chassis models. But one look at this Land Cruiser and you know it's a blast from the past.
SUZUKI JIMNY (1998)
Jimny is one of the oldest off-roaders around and one of the cheapest. Also still one of the most capable, which explains why it's still on sale. It's not the only long-serving off-roader in the Suzuki range, though: the Grand Vitara also goes back a few years, to 2005.
VOLVO XC90 (2003)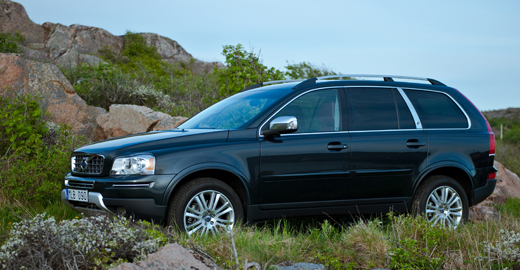 There is much excitement about the all-new Volvo XC90, which will be revealed next month and will go on sale in New Zealand next year with a host of powertrain and safety innovations. The outgoing XC90 does not look too shabby, so it's hard to believe it's 11 years old. It set the pace for style, packaging and seven-up comfort in many ways. The feral Yamaha V8-powered version sold from 2005 achieved something astounding. It made a Volvo SUV quite exciting.