Jacqui Madelin enjoys the road less travelled, thanks to GPS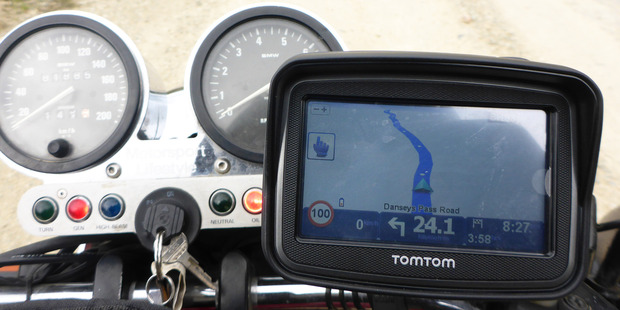 Specialist satnav units for motorbikes sound like a great idea. After all, whipping out a map is less than convenient when you're riding, and you can't easily use a phone in gloves, even if you could find one designed to withstand rain at 100km/h.
I tried plugging the first one into the bike battery so it would go as long as you did, but the aerial involved a spilled spaghetti of under-seat wire that screwed into the unit, which was tricky to quickly remove after parking. And you couldn't use it with gloves - an epic fail in icy rain.
TomTom's Rider trumped it by charging via the bike's accessory socket, or into the wall. The battery lasts six hours. The mount easily fixes to most bikes, the unit clips rapidly on and off for when you stop and - eureka, it is usable in gloves - even the bulky ones my usually chilly fingers require.
This latest unit says it can show you the bendiest route, direct you to points of interest, and better indicate the correct lane. Time for a trip from Auckland to Otago, using obscure roads where possible.
The TomTom was uber-accurate and clear about correct lanes - no risky lane-changes in busy traffic required. Calculating distance to the next fuel station or cafe was a doddle, and "time of arrival" seemed accurate - best appreciated when trying to make Haast before the road closes for the night.
It certainly pointed me down some obscure roads in place of main highways - not all bendy, but generally scenic enough.
However, it was completely stumped by my insistence on taking the road-hardly-travelled.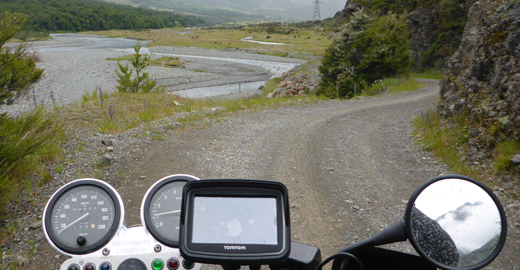 Gravel, but TomTom knows this is a road - and adjusts your arrival time to suit conditions.
It was comfy with Danseys Pass but clearly thought I'd lost my marbles through the Rainbow Road (several SUV drivers seemed to agree), for a while insisting I was going cross-country - but as I headed south it registered this as a pylon inspection route and faultlessly linked me to Molesworth, Hanmer Springs, and a delightful little campsite at Ikamatua I'd not have spotted had the Rider not insisted it was there. And it was completely unfazed by some very foul weather.
The only downside was that at some angles the sunlight-readable screen wasn't, though the next bend in the road fixed that.
I didn't try the Bluetooth for in-helmet directions - or for hands-free phoning. I was after a great escape, and the TomTom Rider certainly helped me find it - as useful safely tackling unfamiliar city streets as pinpointing obscure byways. And because it dismounts, you can also use it in the car, which is lucky, given that $749 price tag.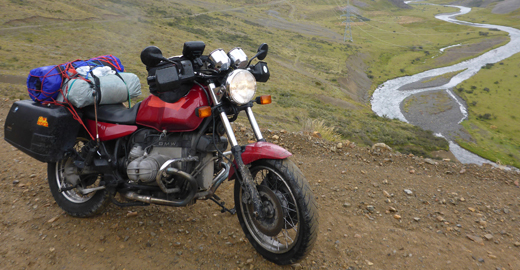 Photos / Jacqui Madelin