Many first-time winners stood on the podium at the New Zealand Mini TT Championships, writes Andy McGechan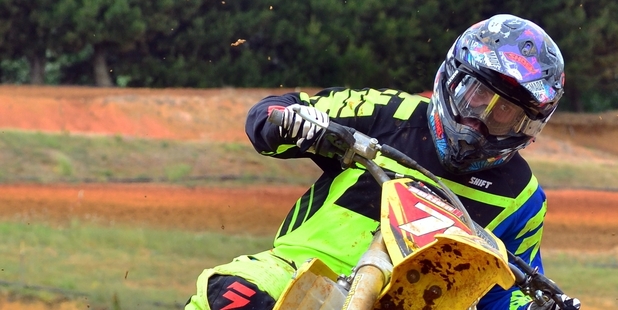 It showed that nobody could afford to rest on their laurels when new national champions were crowned in half of the 16 separate categories at the 15th annual New Zealand Mini TT Championships near Kuratau, at the southern tip of Lake Taupo.
Most notable among the winners at the event was Taupo's Brad Groombridge, who again made it a double by winning in two separate senior classes as he dominated both the MX1 class and the Enduro class.
TT racing is like superbike racing on soil instead of tarmac - the racing is off-road and the competitors use dirt bikes but, unlike motocross or enduro racing, there are no steep hills or jumps to slow things down.
The event attracts entries from across all the motorcycling codes, including the stars of motocross, cross-country, enduro and even road-racing, although the motocross exponents do seem to have the edge when the dirt gets churned up.
Motocross ace Groombridge is no stranger to winning in the flat track environment, after he had previously won the MX1 and MX2 titles at the TT nationals in 2010 but, for many of the other competitors, this year's edition of the event was the first time they'd stood on the top step of the podium.
Auckland's Hamish Dobbyn (MX2 class), Napier's Wade Taylor (ATV veterans), Auckland's Levi Nairn (Junior ATV 12-16 years), Massey's Kyle Chandler (Production 450cc ATV), Whakatane's Darren Capill (Veterans' over-45), Te Kuiti's Mark Fuller (Veterans' over-50), Hawera's Nick Hornby (12-16 years' 125cc/250cc), Oparau's James Scott (Junior 8-12 years' 85cc/150cc) each won their first national TT titles.
"It was an awesome weekend of racing, with some mixed track conditions and there was some heavy rain at times," said Groombridge.
"It was great fun riding in the enduro bikes class, which was something a little bit different for me because I was coming up against riders I don't usually face.
"I was stoked to come away with two class wins."
And, while there was a flurry of fresh winners, there were also a handful of repeat winners at Kuratau.
Christchurch's Dylan Walsh won the senior 125cc title to add to the Junior 13-16 years' TT title he won in 2011, while Otorohanga's Aaron King was another two-time winner, collecting the Junior 13-16 years' 85cc/150cc TT title for a second time after he had previously won the class in 2012.
New Plymouth's Mitch Rowe again won the Veterans' over-35 years and the Classic Bikes titles, while Stratford's Camo Keegan successfully defended his ATV Open class crown. Meanwhile, Otorohanga's Sarah Elwin proved that, once again, she is the fastest female in New Zealand when she successfully defended her women's class title.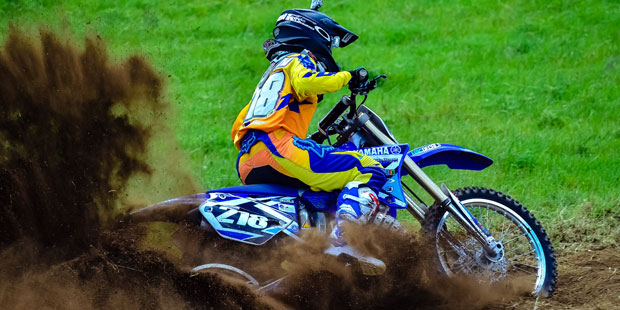 Otorohanga's Sarah Elwin (Yamaha YZ125) successfully defended her national title this season.
The 19-year-old Yamaha ace notched up a score card of 1-2-1-1-1 in her five races, easily finishing ahead of Auckland's Julie Greenslade and Thames rider Natasha Cairns.
Elwin narrowly won the first race of the weekend, but then opted to change the bike's gearing.
"The plan was to give myself a higher top speed, but then I bogged the bike in a corner just before the finish line and Julie Greenslade nipped past me to take the win," said Elwin, service manager at Bike Torque Yamaha in Otorohanga.
"I won every race after that and so, in the end, it was pretty straight-forward."
Elwin, formerly from Taihape, only won her first national title when she clinched the senior women's motocross crown near Te Awamutu in November last year, but she has been going from strength to strength in her racing over the past two seasons.
"I'm a lot fitter now than in the past and this meant I could maintain my pace for longer," she explained.
"I think it was easier to defend the title this year than it was to win it for the first time last season.
"Of course I'll be back to defend my title again next year, although we'll be racing at an entirely new venue and nobody knows yet what that will be like."