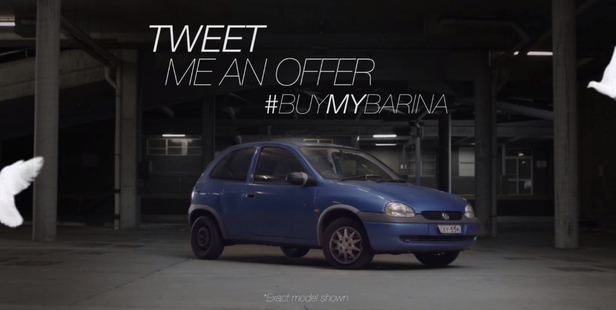 Buying and selling cars is easy - any idiot can happily turn cars over one after the other. But making money, or not losing it -- that's the rub.
Like many other impatient Kiwi bloke/blokettes, at one point I had elevated dropping loads of cash on ill-conceived automotive trading to an art-form.
• Read more The best used car sales pitch ever?
Buying a car based on emotion doesn't work. If that's how you're going to approach it, you're likely to cop a financial beating. You're not going to fork over a pile of money for a classic or muscle car, for instance, without the old heartstrings playing a fairly major part.
When it comes to selling cars, it's all about emotion - and this week a fantastic used car ad caught our attention. An Aussie chap, admittedly with access to some pretty cool digital trickery and a big background in marketing and advertising, wanted to get rid of his lousy Holden Barina.
His awesome ad - you can see it here at bit.ly/Ud0jIX - used the full kitbag of car ad cleverness. By the end of it, you'd almost think about pulling out the mobile and hitting his number.
The lingering shots from flattering angles, the good-looking bloke with the expensive sunnies, the revving engine and the spinning (woefully unbalanced) wheel ... pretty convincing stuff.
It made the Barina a hero, something you'd want to drive - and made the finely-tuned and delicately-worded car classifieds seem positively archaic. 'One lady owner, never raced, rallied or rolled' used to get attention. Now, without something that looks as it it's been spat out of a New York ad agency at a cost of millions, it's easy to fade into the background. Trying to get rid of an Anglebox with banana skins disguising the dodgy diff is not as easy as it once was.
•What are your favourite ads for cars - or best tricks for buying and selling? Let us know below or on facebook.com/DrivenNZ
For more car news go to nzherald.co.nz/driven