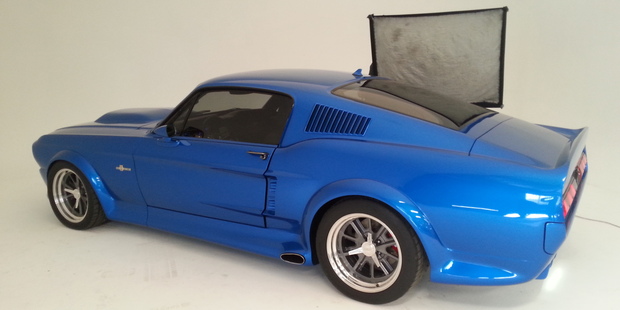 Go baby, go! Nicolas Cage hits the button on his shifter in 2000's Gone in 60 Seconds remake and flies away from the chasing police as nitrous kicks in. Watching this you can't help but wish you had a car half as cool as the hero GT500, nicknamed 'Eleanor' that stars in the film.
Some people, like Te Awamutu's Frazer McKenzie, don't sit about dreaming but front up and actually do something. The result is what has to be the best GT500E clone in the country, and it was built in Matamata.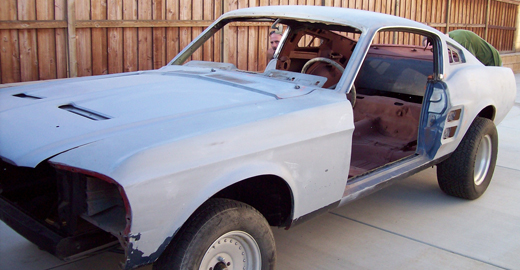 It was certainly a zero-to-hero transformation for 'Eleanor', which arrived in NZ in pieces as a rolling body
Movie replica cars come in various shapes, sizes, and importantly, varying degrees of quality and this car was no exception. Arriving in country as a little more than a rolling body the team at Matamata Panelworks 2000 ltd set to work rebuilding the 1967 Mustang from the ground up.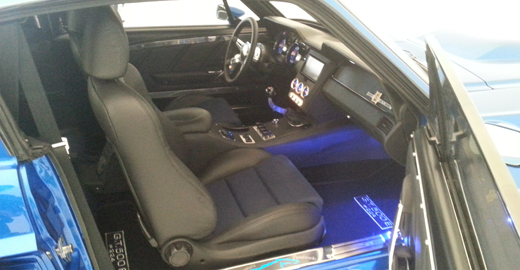 The interior of the Mustang is completely custom made, including a hand crafted center console
"The only panel not touched was the roof" says owner of Matamata Panelworks Malcolm.
The build used nothing but the best materials and parts, from using 100% steel for the custom bodywork, to the RRS Suspension and brakes wrapped in custom made American Racing 17 inch wheels.
This wasn't one of your short sharp builds either, with over 2500 panel hours going into the car, with an extra 700 hours put into painting it the results simply must be seen to be believed.
Owner Frazer even put in his own blood sweat and tears into the build by taking on the complicated process of plumbing the Mustang's fuel and brake systems, which run inside the car and meet up under the dash.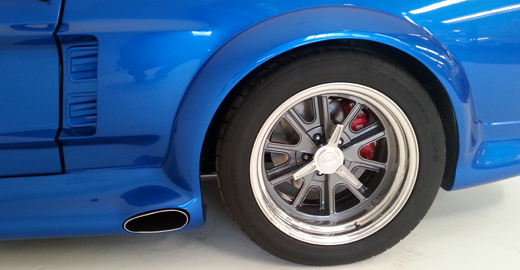 Frazer McKenzie's GT500E clone has the side exit exhausts made famous by the 2000 film starring Nicholas Cage.
Not content with having the best looking 1967 GT500E in the country, Frazer chucked in a 351 Ford Windsor V8 stroked out to 401 cubic inches and hooked up to a five speed TKO 500 gearbox.
The result? 298 Kilowatts and over 1000 Nm of torque without the nitrous oxide turned on.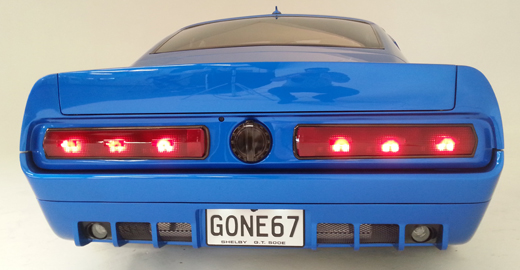 The tailights were originally from a Mercury Cougar
Photos simply can't do this incredible piece of automotive art justice. For an up close and personal look, head to this weekend's Speedshow at ASB showgrounds. You'll find Frazer's 1967 GT500E taking center place in the Hot Rod and Custom section in hall two.