Ace rider as slick as ever, writes Andy McGechan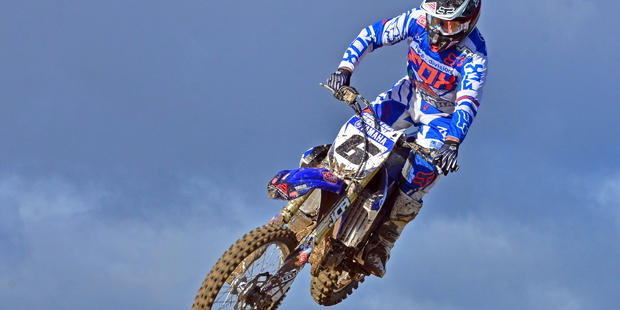 Although nearly two years into his retirement from top-grade motocross, Motueka's Josh Coppins has shown he still has what it takes.
The 37-year-old kicked off his slippers to head up to the fifth annual Battle of the Clubs (BOTC) motocross at Taupo a week ago and, despite calling it quits on fulltime racing at the end of 2012, went to war with some of New Zealand's top motocross talent and helped lift his six-rider Nelson Motorcycle Club team to third in the national club rankings.
For the former Grand Prix motocross star, a two-time former world 250cc No2, former British MX1 champion, 2012 Australian open-class champion and multi-time New Zealand motocross champion, the fifth annual BOTC motocross at Taupo was a rare treat, an outing that gave him as much delight as it did his many fans.
Coppins was beaten to the chequered flag twice at the BOTC event by Taupo's Brad Groombridge and Rotorua's John Phillips, but there was no disgrace in that -- these are men are in their early 20s and at the height of their powers.
Riding the MX1 class and teaming up with Hayden Wilkinson (MX2 class), Grant Walker (veteran), Isaac Millson (junior 250), Reece Walker (junior 125) and Clayton Roseke (junior 85), Coppins' Nelson Motorcycle Club finished the event ranked third overall, behind the winning South Waikato Motorcycle Club (SWMC) and the Taranaki Motorcycle Club.
The title-winning SWMC team was Dion Picard (MX1 class), Cohen Chase (MX2), Nigel Gainfort (veteran), Ben Broad (junior 250), Wyatt Chase (junior 125) and Ollie Ayre (junior 85cc) and they finished the day 29 points better than the Taranaki Motorcycle Club and 35 points better than the eventual third-ranked Nelson Motorcycle Club.
The runner-up Taranaki Motorcycle Club team was Daryl Hurley (MX1), Aaron Janes (MX2), Mitch Rowe (veteran), Nick Hornby (junior 250), Ryan Gwynn (junior 125) and Kade Wilson (junior 85).
A total of 24 six-rider club teams were entered.
The BOTC event was to help raise funds for Motorcycle New Zealand to send its three-man squad to the Motocross of Nations (MXoN) in Latvia in September. The BOTC racing was run along similar lines to the format used at the MXoN, with riders teaming up along "state of origin" lines rather than riding particularly for their usual bike brand or regular race team.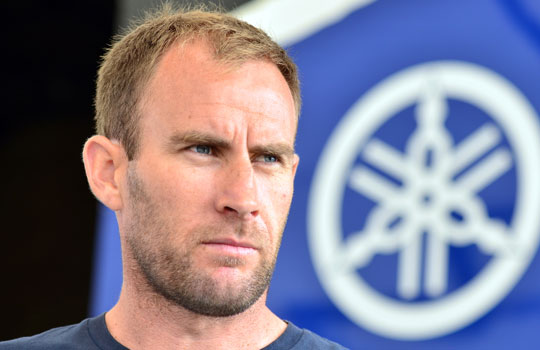 The MXoN is often referred to as the Olympic Games of motocross.
"I have been a member of the Nelson Motorcycle Club for 27 years but this was the first time I could officially fly their banner," Coppins said. "I have been racing overseas for 19 of those past 27 years."
Coppins was the manager for Team New Zealand in last year's MXoN bid in Germany and before that he was regularly a team rider in the Kiwi MXoN assault.
He was one of three New Zealanders to stand on the podium at the MXoN on three separate occasions -- at Foxhills, in England, in 1998 (where Coppins teamed up with Taranaki brothers Darryll and Shayne King); at Namur, in Belgium, in 2001 (Coppins, Shayne King and Hawera's Daryl Hurley) and at Matterley Basin, in England, in 2006 (Coppins teamed with Mount Maunganui's Cody Cooper and Taupo's Ben Townley).
"This Battle of the Clubs event was a great chance for me to put something back into the club and to help support the continued Motocross of Nations efforts that I have been a part of in the past," Coppins said.
Nearly $10,000 was raised at the fundraiser event last season for entry to the MXoN in Germany and a similar amount was raised to send the Kiwi team to Latvia this time around.
The three riders (plus a reserve) to represent New Zealand in Latvia in September are expected to be named in the next few weeks.