Brits fleeced by electric car taxes, writes Jamie Merrill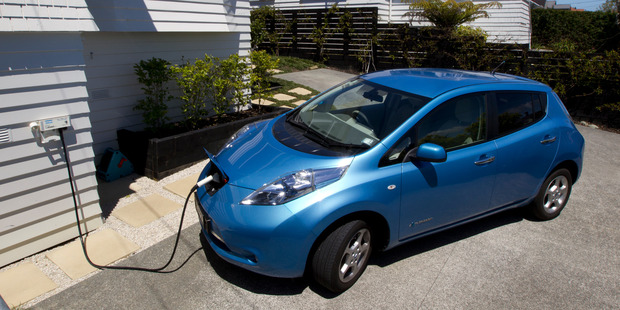 It's still quite rare to spot an electric car in central London, or in any other British city for that matter. Though there are more models on sale than ever before, from BMW's new i3 to the second-generation Nissan Leaf, sightings of one outside of the dealerships alongside the A40 are rarer than sightings of gold-plated Rolls-Royces in Knightsbridge (sadly, reasonably common some days).
In central Oslo, though (where I went last week to see how Norway has embraced the electric car), it couldn't be more different. Instead of Ford Fiestas, you see Nissan Leafs, and instead of luxury Jaguars, you see the latest Tesla.
Why is this? You might think that Leaf owners in Britain get it easy with a £5000 ($9700) government grant, no road tax and no congestion charge in the capital, but compared with their Norwegian green compatriots, they are being fleeced. In Norway, there is no tax on the electric car, no tax at the dealership, no company car tax, free charging in town, free parking and use of the bus lanes.
This means a Nissan Leaf costs far less to run than a VW Golf.
It is madness that Britain doesn't have the same benefits, a country where most commutes are less than a 100km round-trip (according to the Department for Transport) and electric cars such as the new Leaf will do 200km on a charge. The electric boom in Norway began when the current crop of new models came to the market just as the Government brought in real tax benefits. It doesn't take a genius to do the maths; the British Government's tax regime is keeping consumers from electric cars.
The new Sunderland-built Leaf is certainly up to the challenge, with 100 changes over the old model, including a new aerodynamic bumper and grille and 32kg less weight. The car's heating system -- a killer of battery life -- now uses less energy, while charging can now be done in just four hours with a 32-amp home charger costing £99. Or if you're in town, you can achieve 80 per cent capacity in just 30 minutes from a fast-charging point.
It even drives like a European city car, with heavier steering giving more feel. Now all Britain needs is its politicians to pay attention.
-Independent

Nissan chops Leaf price
Nissan New Zealand is drastically cutting the price of the Leaf, from $69,700 to $39,990.
The Leaf's new price will see it compete directly with similar-sized petrol-powered vehicles on a total cost of ownership basis, the company says.
"Nissan has taken a number of pioneering steps with the Leaf electric car," says John Manley, managing director at Nissan New Zealand.
"This is an exceptional car and we are delighted to make it more appealing to New Zealand new-car buyers.
"I encourage any urban commuters considering a five-door hatchback to take a drive in a Nissan Leaf. The Nissan Leaf should be on the shopping list of every small-car buyer."