Husband and wife team dominate Rally Wairarapa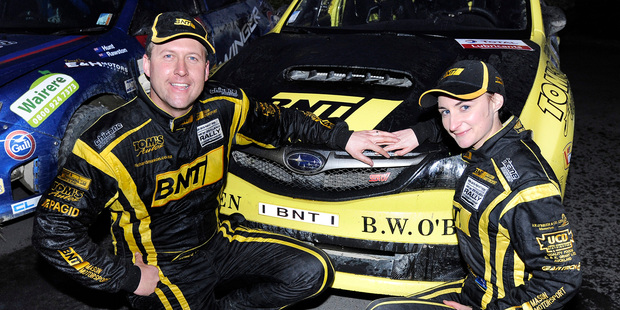 For the second weekend in a row New Zealand race car drivers took on the best in at home and abroad.
Mason sets the pace
Richard Mason and his wife and co-driver, Sara, made history over the weekend by clinching their fifth New Zealand Rally Championship title at Rally Wairarapa, with two rounds to go. The pair have been unbeatable, winning their fourth round in style by taking all nine stages.
"It was the dying wish of our long-term supporter and sponsor, Greg Horne, who passed earlier this year, that we would take a fifth championship, and we've done it for him," Mason said.
Ben Hunt again proved his pace with an unchallenged second behind Mason. Third place went to David Holder and Ben Hawkins, their third consecutive podium result in the national championship.
The drivers and crew now have a two-month break until they head north for the new Gold Rush Rally of Coromandel on August 23.
Paddon keeps improving
Although New Zealand's first WRC works driver, Hayden Paddon, said he was "driving like a pansy" on the second day of Lotos Rally Poland, he still managed to be second fastest through stage four to end the day 11th.
Things steadily improved for Paddon and co-driver John Kennard the next day and despite taking a steady approach they moved into seventh.
"In the afternoon I changed my driving style a bit," said Paddon. "We learned where we were losing time and maybe have been overdriving the car a little bit, so it's all been about slow entry and trying to get a fast exit and the times have improved."
Stanaway not rushing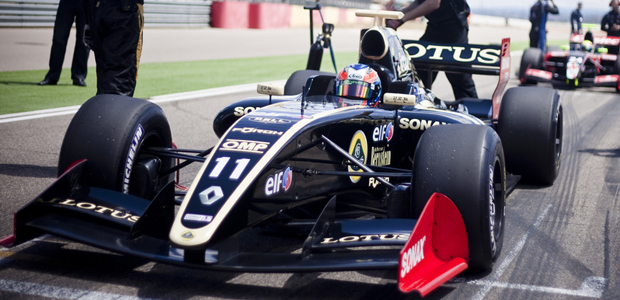 Renault 3.5-litre pilot Kiwi Stanaway's Moscow weekend was only marginally better by his standards: he qualified 10th and came home ninth.
His team sorted the car out overnight and Stanaway promptly put the car on the front row for race two. He slipped to third on the opening lap, but set about his work in a methodical way, not risking too much, and crossed the line still in third holding off the hard-charging home boy and race one winner Sergey Sirotkin.
Dixon's season cursed
IndyCar driver Scott Dixon started on the second row in the first race in the double-header in the Grand Prix of Houston and looked good to grab a bundle of points to stay in touch with the leaders.
However, the wheels fell of his race when he came into contact with another car on lap 46 and his race was over.
Dixon struggled in qualifying for race two, as did series leader Will Power, and they started 11th and 18th respectively.
Things didn't get any better and Dixon had to pit for mechanical problems, rejoining the race in 19th with 20 laps to go, eventually finishing 18th.
Sherwood leads X-Fighters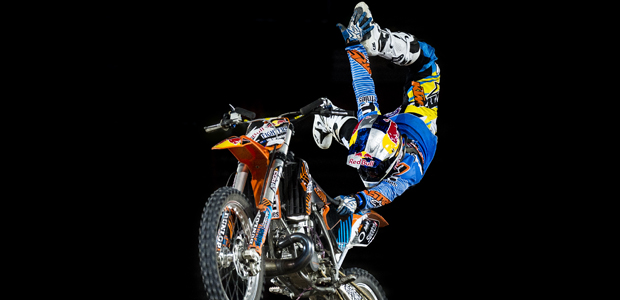 Photo / Red Bull / Predrag Vuckovic
The mercurial Tom Pages may have won the battle of those magnificent men and their flying machines at the last round of the Red Bull X-Fighters series in Madrid, but Kiwi Levi Sherwood still leads the championship.
The 2012 champ finished third behind Josh Sheehan and Pages by virtue of introducing his new Rowdova Flip, which on any other night would have been good enough to win the event. Aussie Sheehan was also on fire with three double backflips.
But Pages pulled the world's first bike flip out of the bag to be the best of the best in Spain.