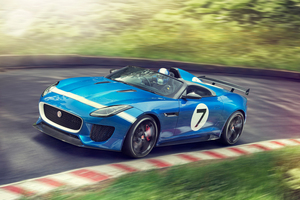 Jaguar Land Rover will reveal a new vehicle at the legendary Goodwood Festival of Speed this weekend.
The firm's new JLR Special Operations department will focus on restoring historic machines, personalising new vehicles for top clients and developing high-performance models.
The new car will be the first developed by the freshly minted JLR division -- but it's staying quiet on exactly what sort of machine it will be.
Odds-on favourite has to be an even more savage version of its F-Type (see the Coupe R version in this Saturday's Driven). Hopefully last year's Project 7 concept car (above) holds a clue.