Top riders hope to be among the chosen three, writes Andy McGechan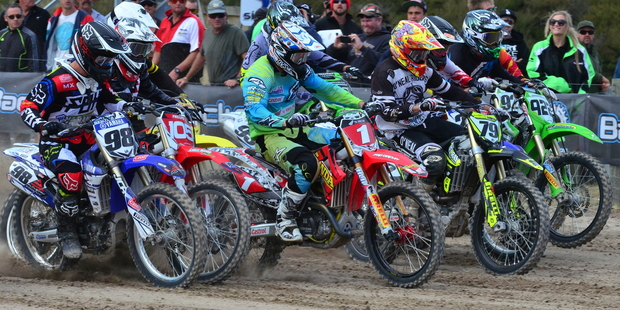 Expect the country's most talented motocross riders to put aside their traditional rivalries and brand allegiances as they join under provincial colours when they next compete.
They will flock to Taupo in just over a week's time, on Saturday, June 28, for the fifth annual Battle of the Clubs motocross, the event a fundraiser to help send a three-rider New Zealand team to contest the big annual Motocross of Nations (MXoN) - the Olympic Games of motocross - this year to be held in Latvia.
The format used for racing at the fundraiser motocross in Taupo will be very similar to what the Team New Zealand trio can expect in September when they line up in Latvia against national teams from throughout the world.
Next weekend riders will align on club loyalties, uniting under regional flags to find out which one club is the best in New Zealand motocross.
The club-based teams each have six riders - three junior and three senior - who will compete on 85cc, 125cc, 250cc and 450cc machines.
Each contestant rides twice, with the two worst results to be discarded so only 10 of the 12 results are counted in the final tally.
The entry fee from each of the clubs, plus a gold coin donation from the hundreds of spectators, and the proceeds from raffles will be a welcome boost for the Motorcycling New Zealand coffers.
Consistency meant the host, Taupo Motorcycle Club, won this event the previous two seasons and their line-up will no doubt be strong again.
However, the Tauranga team's Cody Cooper and the Rotorua team's Dion Picard were the stand-out individuals in 2012, while Cooper and Patetonga Motorcycle Club rider Josiah Natzke were the leading individuals in 2013. Cooper was injured in the Australian nationals a few weeks ago and will not be a contender this time.
Also unavailable for the Taupo event are Mangakino's Kayne Lamont and Mount Maunganui's Rhys Carter, who, together with Cooper, formed the three-rider New Zealand squad to race the MXoN in Germany last season.
Lamont and Carter are expected to line up at the sixth round of 10 in the Australian Motocross Championships in Victoria that same weekend.
That means race fans might expect riders such as Atiamuri's Hadleigh Knight, Taupo brothers Cohen and Wyatt Chase, the Gold Coast's Billy Frank, Nelson's Nathan Clare, Bay of Plenty's Darren Capill, Pukekohe pair Campbell Bailey and Jayden Turnwald and Taranaki's Nick Hornby to be among the sport's best who will step forward.
For Hawera's Daryl Hurley and Taupo's Brad Groombridge, the MXoN fundraiser carries special importance.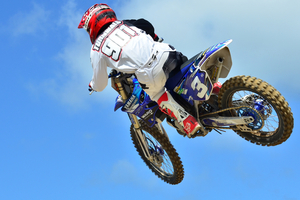 Hurley, now in semi-retirement, will spearhead the Taranaki effort in Taupo and 23-year-old Groombridge will lead the defending champion Taupo Motorcycle Club.
Groombridge raced for New Zealand at the MXoN in the United States in 2010 and he knows just how important the event is.
"It's huge. The MXoN is an awesome event and I'm proud to be supporting New Zealand's campaign," Groombridge said.
"It is very important for New Zealand to be represented at this event and I'm just happy that I can support whatever team is chosen to go to Latvia.
"The MXoN is at just another level to anything that we can experience in New Zealand."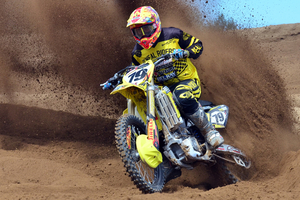 In addition to being a multi-time former national motocross and supercross champion, Hurley also has plenty of actual MXoN experience, having been one of the Team New Zealand trio to race in Belgium in 2001 (where the team finished third overall), in the Netherlands in 2004 and in the United States in 2007.
Nearly $10,000 was raised at the fundraiser event last season, that cash going towards New Zealand's three-rider entry to the MXoN in Germany last year, and it is hoped a similar amount will be raised to send the Kiwi team to Latvia this time around.
The three riders (plus a reserve) to represent New Zealand in Latvia in September are expected to be named in the coming weeks.
New Zealand has a long and proud association with the MXoN.
New Zealand has been on the MXoN podium on three memorable occasions in recent times - at Foxhills, in England, in 1998 (with Taranaki brothers Darryll and Shayne King and Motueka's Josh Coppins waving the silver fern flag); at Namur, in Belgium, in 2001 (Hurley, Coppins, Shayne King) and at Matterley Basin, in England, in 2006 (Coppins, Cooper and Taupo's Ben Townley).