EXCLUSIVE: Driven @ Le Mans. New cars fail to finish, but team learn plenty on return to track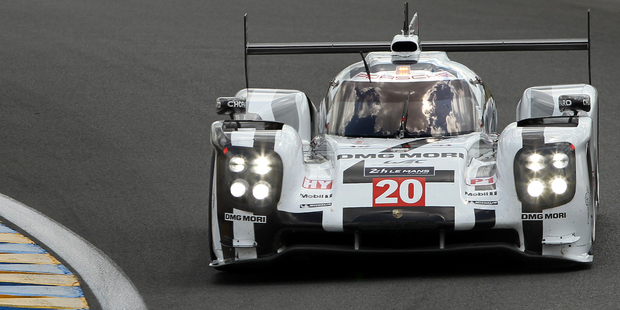 Despite there being 168 drivers spread among 56 cars, former F1 star Mark Webber was undoubtedly one of the biggest names at this year's Le Mans 24 Hour race.
Although it was the ex-Red Bull Racing driver's third appearance at the iconic race, his first two attempts were scuppered -- by mechanical failures and a massive crash.
In last weekend's race the Aussie was joined by Kiwi flyer Brendon Hartley and German Timo Bernhard in Porsche's Hybrid 919 -- marking its return to Le Mans after a 16-year absence.
Porsche's return didn't quite go with German precision with both cars failing to finish. However, the number 20 car did lead the race twice, most notably with Webber at the wheel some 22 hours in, before being forced to retire.
Far from being miffed at missing out on his first Le Mans finish, Webber was more than happy with the effort of his co-drivers, pit crew, mechanics -- everyone involved in Porsche's return to the legendary circuit.
Building a brand new top-class LMP1 car from the ground up is no mean feat, not to mention taking on winners Audi and the very rapid Toyotas.
Leading the entire field with less than two hours to go is impressive, to say the least.
"We would have loved to finish the race, especially in the position we were in," said Webber. "It's not easy to come here and get a car so close to the finish, especially so when Audi and Toyota, who have been coming here for years, had their own problems. The race is just so hard.
"We had some problems with the car at around 8pm when something wasn't working quite right in the front of the car, which made the handling very interesting to say the least. It's a shame as the rest of the car was working really well.
"In the end, though, the engine got a little tired.
"It's such a brutal distance and this year there were so little safety car periods so we were running hard for a long time. You live by the sword here."
Porsche were adamant leading up to Le Mans that they were still on a learning curve with the two 919 Hybrids. The main aim was to try to make it through the 24 hours and learn as much as possible.
They didn't quite make the chequered flag, but the company will take some huge positives from its return, including the kudos of leading the race.
"This place doesn't take any prisoners," Webber told Driven. "You are constantly dodging landmines all the way through the race and I am so proud to have driven for Porsche this weekend. The effort by everyone involved has been astronomical, and I know that's a cliche but it couldn't be more true this weekend.
"To get the cars as far as they did, the whole team did an amazing job. For a lot of the mechanics it was their first race and their first time at Le Mans.
"They're as disappointed as I am, but I've been around the block a lot and I'm a much better driver at Le Mans now than I was at the start of the race."
Porsche will have gained plenty of knowledge and 919 experience from the weekend's race and will be straight back into the cars' development programme.
"We're happy with what we achieved and I think we showed we can challenge Audi and Toyota," said Webber.
"The race ticked a lot of boxes for me that I've had no experience of in the past."