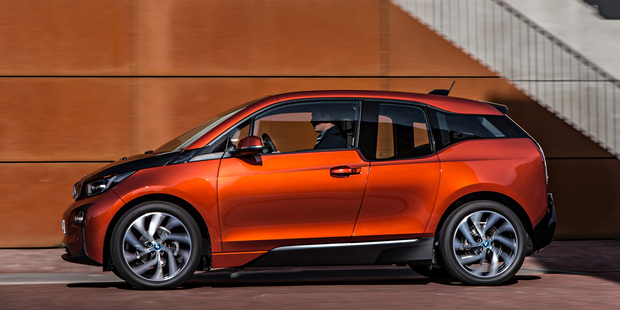 BMW New Zealand has revealed its premium version of an electric car, and 10 customers have signed up to own an i3 when it arrives here later in the year.
Priced at $83,500, the i3 compact car has a range of 150km on electric engine-only, says BMW NZ, but that becomes 340km when the range extender kicks in.
Charging takes three to six hours via the BMW wallbox home charger (pictured right), which will cost an extra $2000, with an eight year battery life.
BMW NZ's product manager Paul Sherley didn't know the cost of a replacement battery but said it was sited in the i3 where it could easily be removed if a longer-life battery was developed.
Powered by a 125kW electric engine that produces maximum torque of 250Nm, the i3 four-seater weighs 1314kg and has plastic door panels, a carbon fibre roof and aerodynamically efficient alloy wheels.
The i3 had been designed as a "megacity vehicle of the future", said BMW Group NZ managing director, Nina Englert in Auckland last week.
Englert was working for BMW in Munich in 2008 when the i project to create an electric vehicle for the German company was established.
"Project i wasn't just taking an exisiting BMW and putting an electric engine in it, said Englert. "It was to build a car from the ground up ... the group was studying big cities from around the world -- New York, Tokyo, Shanghai."