Peter Griffin talks to a researcher who wants Kiwis to go electric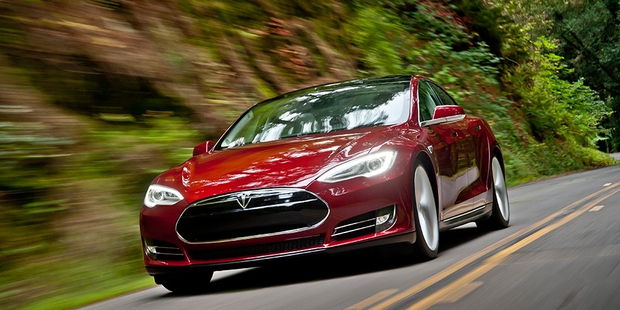 After killing off the electric car in the mid-90s, the US auto giants have finally seen the light, spurred on by consumer demand for smaller, more eco-friendly cars.
From the Chevrolet Volt to the electric Ford Focus, Detroit is wheeling out battery-powered cars in all shapes and sizes.
Its European and Japanese rivals are also enthusiastic converts.
The industry flag-bearer is California-based Tesla, which has defied predictions of its demise to emerge as a viable all-electric carmaker, helped by cheap government loans and the ambition of founder Elon Musk.
But while the Americans are taking to electricity, New Zealand is a laggard, with only 200 or so electric cars on New Zealand roads.
Hybrid models are popular, particularly with the taxi industry, but the high price of all-electric and plug-in hybrids, their limited driving range and absence of charging infrastructure is holding back growth.
Victoria University researcher Dr Doug Clover has projected changes in car ownership in New Zealand to 2030, and says that if electric cars were widely available today, 20 per cent of new-car buyers would choose to go electric.
The research is based on surveys of people intending to buy a car in the next five years and shows that plug-in hybrids -- which have electric motors as well as internal combustion engines -- become attractive only when they drop below the $70,000 price point.
"For the larger, general-purpose electric vehicles, the market share doesn't really take off until below $60,000 and for the smaller city vehicle the curve starts to increase at around $40,000," says Clover.
With around 2.6 million light vehicles on the roads and New Zealanders driving, on average, 38km a day, electric cars are a good option for our national motor transport fleet.
Most electric cars have a range of 100km to 150km per charge and are three to five times more efficient than cars with internal combustion engines. That makes them a greenie's dream.
Clover estimates that with the right availability and pricing, use of electric cars could reduce greenhouse gas emissions from motor vehicles by one-fifth over the next 18 years.
But a few barriers limit uptake. They include the lack of charging infrastructure.
"What would make the most difference is having a network of easily accessible charging points, especially for those living in apartments or with no garage," says Clover.
And if consumers take to electric cars, the benefits to the environment count only if renewable energy sources -- rather than power from coal-fired generating plants -- are used to recharge their batteries.
Car manufacturers are dabbling in hydrogen fuel cell technology, which would require a network of filling stations to dispense the hydrogen, which creates almost no pollution.
Honda has developed a filling station that can fuel a car within three minutes, giving it an edge over battery-powered cars, which can take hours to recharge.
But Clover says development of lithium-ion battery technology is much further advanced, and is a better immediate option.
He is "moderately optimistic" that electric cars will take off in New Zealand.
"We are lucky enough to be able to tailgate on the support these vehicles are receiving in other countries, mainly the US," he said.
That means prices are coming down -- the Mitsubishi Outlander plug-in hybrid sells for $60,000 and the Nissan Leaf compact electric car is likely to be on sale soon for about $40,000, a price at which Clover's research shows makes it attractive to buyers.
Says the researcher, who did his doctoral thesis on electric car uptake, "at $40,000 I would consider buying a Leaf".