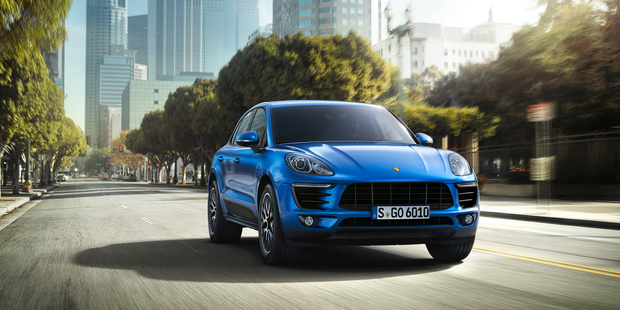 Requesting that your dealers not use large, endangered and highly dangerous carnivores to promote your vehicles might seem like something you wouldn't normally have to do, but that is exactly what Porsche has had to do in the US. Of course. Where else?
Apparently "Macan" is the Indonesian word for Tiger and, somehow, a number of American Porsche dealers knew this.
And while they knew that Macan meant Tiger in another language, somehow they didn't realise that renting tigers to promote a small sports SUV was a relentlessly stupid idea.
PETA made lots and lots of noise, people were outraged and Porsche quickly sent out a notice to all its US dealers telling them that using endangered species - or any live animals in general - for advertising wasn't really on.
Probably quickly followed by a notice telling them that they shouldn't stick their fingers into the toaster while it is going or use electrical appliances in the bath.
BMW emergency vehicles make rescue so very cool
Emergency vehicles - they are always a welcome sight when you need them, but other than that you couldn't real say that they are particularly cool.
Except for fire engines.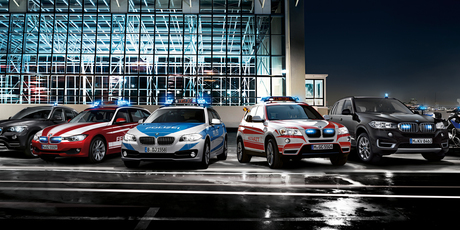 Fire engines are always cool, regardless of whether you are five or not.
But BMW may just have changed that with the unveiling of their latest range of first response vehicles at RETTmobil, Europe's largest rescue vehicle trade show. Yes, there is such a thing.
While the BMW range does look particularly cool all liveried up in the various rescue services colours, the thing The Good Oil likes best about it all is the special iDrive menu just for the emergency vehicles!
Actually, just being able to activate a Frontblitzer in any BMW would be pretty awesome ...
Also, don't know about you, by I reckon that sinister black X5 with lights ablaze would make The Good Oil get out of the way pretty damn quickly if it came up behind us ...
We are the world
?If owning a Nissan Micra wasn't bad enough, English student George Neal recently awoke to find his covered in 20,000 bees. This was the perfect cue for loads of bee-related puns from his "concerned" flatmates when they spoke to ITV about it: "It was a bit of a strange sight.
"The bees were pretty timid though - they weren't really interested in anything but George's car. Maybe they wanted a lift," said Neal's flatmate Rory Edwards in the interview.
"Although none of us are allergic, we thought George probably would not want his car covered in a swarm of bees. He did, literally, have a bee in his bonnet."
Diesel insanity
A few weeks back, British sports car manufacturer Trident unveiled a new car. This is really nothing particularly new, after all, small British sports car manufacturers come and go with startling regularity. So much so that it would seem to the uninitiated that the British motoring industry is largely made up of eccentric millionaires with strange ideas and masochistic tendencies.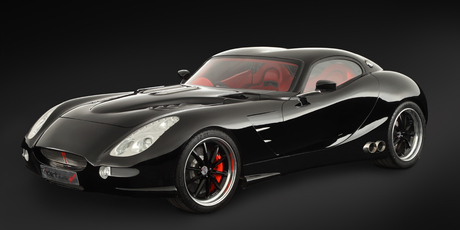 While this actually is the case, the Trident Iceni has something a bit different about it that The Good Oil fully admits it overlooked completely when we first found out about it.
You see, Trident is threatening that the Iceni will be the fastest of its kind in the world, a very, very bold claim for anyone, let alone a small British concern.
So what exactly is its kind? Well, that is what makes it so interesting (and potentially silly) - the Trident Iceni is a diesel-powered sports car. A diesel-powered sports car that Trident claims will be capable of over 306km/h.
How will the Iceni be quite so fast? Some kind of incredibly high-tech new diesel engine? Nah, just a massive old-school one - a 6.6-litre turbo diesel Duramax V8 courtesy of General Motors truck department.
This massive truck engine will endow the standard £96,000 ($186,880) Iceni with 295kW of power and a colossal 950Nm of torque that will propel it 60mph (96km/h) from a standing start in 3.7 seconds and on to 300km/h top speed. Or, if you are not a big girl, then the optional Performance Pack ($22,000) will raise that to 321kW and 1288Nm.
Or, if you are completely insane, then the optional Track Pack ($60,104) will bump that up to 492kW and an utterly staggering (and probably almost impossible to control) 1424Nm of torque. Fortunately, the Track Pack also includes some seriously upgraded carbon ceramic brakes. Unfortunately, it doesn't include a new pair of undies for every time you floor the throttle ...
Die Hard Dartz
That unrelenting Russian craziness known as Dartz is still making insanely silly armoured SUVs. Now it has invoked the spirit of John McClane by - wait for it - converting the already-insane six-wheeled Mercedes G 63 AMG 6X6 into a super-luxury version of the six-wheeled monster military vehicle that was pretty much the only good thing about Die Hard 5: A Good Day to Die Hard.
The vehicle - a Russian Ural Typhoon MRAP (Mine-Resistant Ambush Protected) - destroys vehicles (and roads and buildings) in the epic chase scene that is about the only thing worth seeing in the fifth instalment of the increasingly less awesome franchise, and it seems at least one well-heeled film fan really, REALLY liked it.
So he approached Dartz to build him a "sort-of" replica out of the monstrously silly, but incredible awesome G 63 6X6. As you would.
As it turns out Dartz built the stunt vehicle version of the Typhoon used in the movie anyway, so it wouldn't have been much effort for them to convert the AMG into a "more practical" version of the Russian monster.
Dartz didn't mention in their press release exactly how much they charged for the Mercedes Die Hard 6X6 - as they are calling it - but The Good Oil would think a reasonably close guess would be "a lot".
The company did mention that it was hoping to build a lot more movie replica vehicles in the future ...

Lorde, won't you buy me a Maybach?
In one of the best stories we have heard in a while, Kiwi pop sensation Lorde has caused Daimler a lot of problems as it struggles with the once defunct Maybach brand.
You see fleeting mention of the brand in her song Royals has caused Google searches for "Maybach" to soar, which also has the side effect of sending online ad rates for Maybach rocketing up by 233 per cent.
The line "But everybody's like Cristal, Maybach, diamonds on your timepiece" from her hit sent Lorde's young fans straight to Google to find out what the hell a Maybach was, which sent the ad rates soaring.
So basically people who couldn't afford to buy a Maybach made it twice as expensive for people selling them to advertise them.
And as Daimler is producing a Maybach version of the Mercedes-Benz S-Class, maybe Lorde could buy one.
Number Crunching
132 Cars The number of cars destroyed in that one scene in A Good Day to Die Hard.
518 Cars The number of cars that were damaged, but repairable during that scene.
1 Lamborghini The number that was destroyed in the scene.
11 Million The total cost in US dollars of the automotive carnage in that one scene.