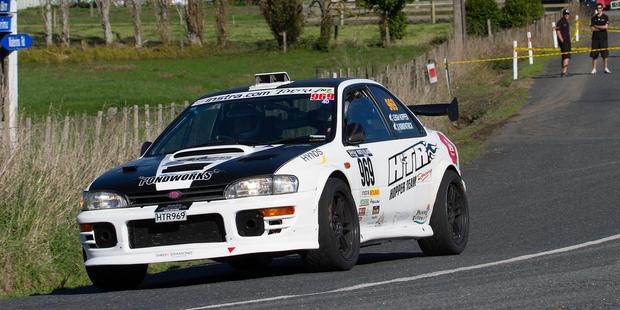 After a dramatic second day in Targa North Island, Leigh Hopper and Simon Kirkpatrick have built up a solid lead.
Subaru ace Hopper pushed to parc ferme at Rotorua with a minute and-a-half lead over Auckland Mitsubishi pair Jason Gill and Mark Robinson. There's a further three minutes to Modern 2WD class pace-setter Martin Dippie and co-driver Jona Grant in the Porsche GT3 that won last year's Targa NZ.
But dramas dictated the play today, forcing the cancellation of three stages. The Hobbiton stage near Matamata was put on hold so an ambulance could access a house within the stage. When the cars finally got rolling Paul Lampp lost control of his stunning Gulf-liveried Ford Escort and hit a power pole. Lampp and co-driver Graham Pedler were uninjured, but the time required to repair the live power lines saw the cancellation of the stage, and the two that followed.
This meant the 34km Waotu stage was the day's last, before the full field headed to the overnight stop at Rotorua.
Another notable exit was the Evo stalwarts Glenn Inkster and Spencer win, with Evo issues ending their Hopper-chase early.
Seven stages will run tomorrow in and around Rotorua - see Targa.co.nz for start times and spectator advice.