It's fantastic fun but not for the faint-hearted, writes Jacqui Madelin
I knew the bike had upped and bit me the moment I saw the x-ray of my arm, and that my new titanium additions wouldn't help me ride the next crop of test bikes - the most pressing was Kawasaki's Z1000.
It was lurking like a malevolent Transformer-lite on my test list. So enter stage left, former top road racer Glen Jeffery, who has won the New Zealand GP250 championship and the North Island Superbike title, as well as a series of Auckland championships in various classes.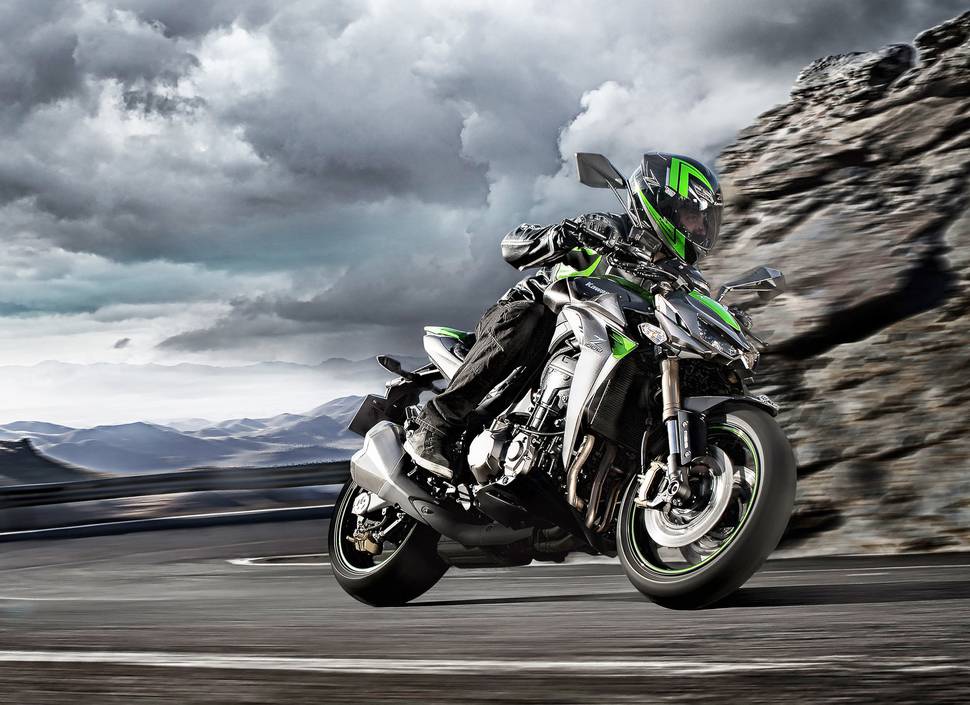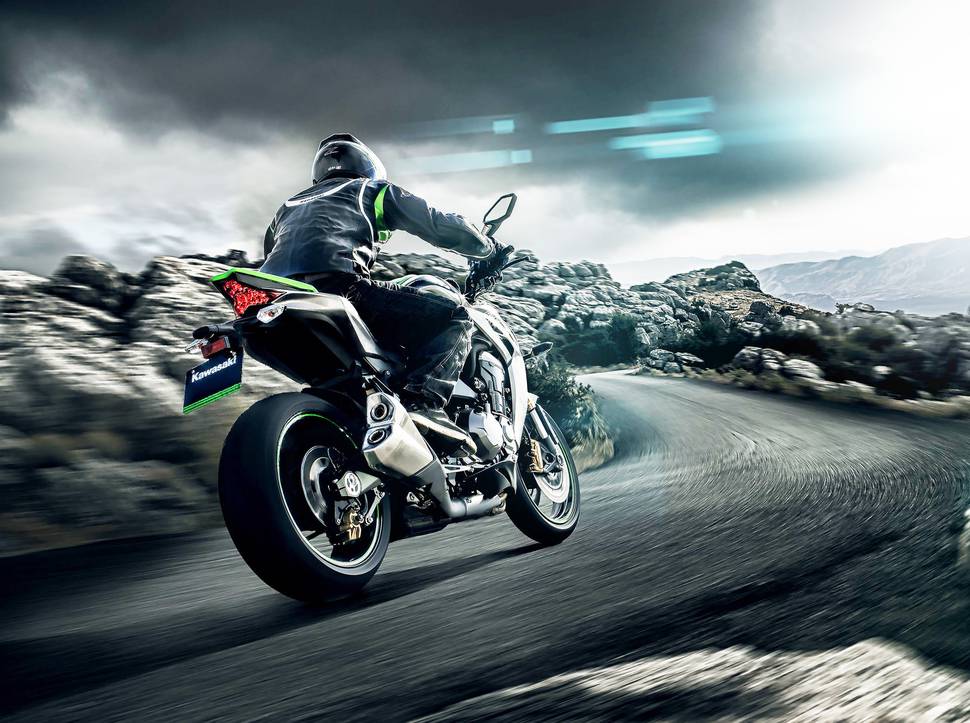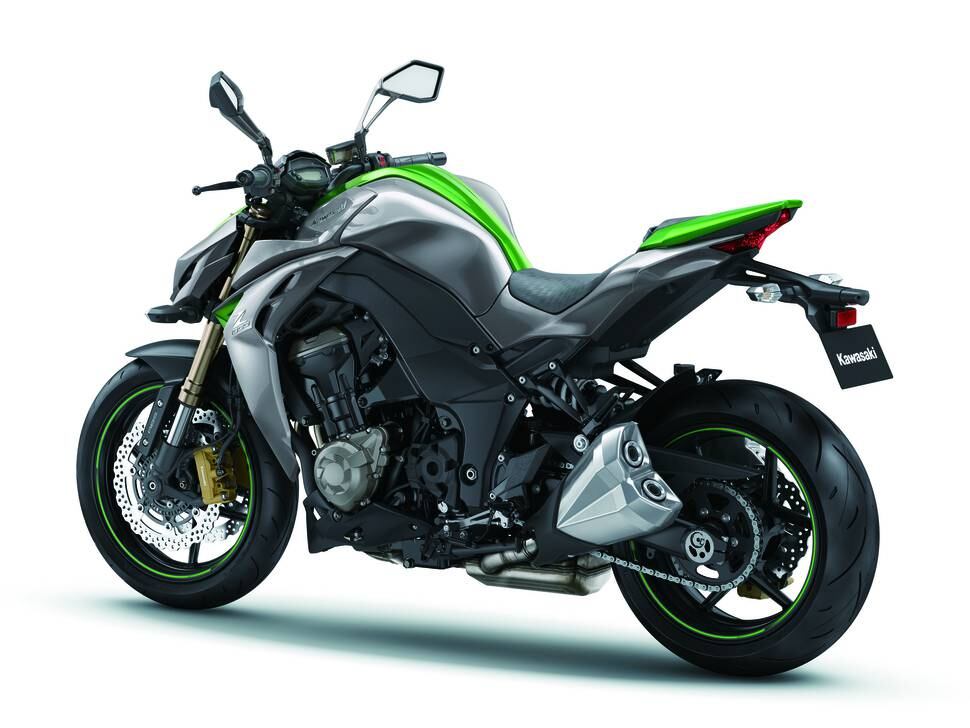 More used to hard-core racing thoroughbreds, though he commutes on a VTR1000, he was willing to give the big "Kwaka" a try-out and deliver some high-performance feedback, as well as a few daily-rider impressions.
The base model starts at $16,995 and Kawasaki has given this latest Z a visual overhaul, with the low cowl for those LED headlamps exaggerating the bike's aggressive profile, along with a slimmer pillion pew, and the lower-set front and raised tail of this more aggressive riding position.
Both the engine and chassis were fettled to hone response and acceleration - with gearing shorter for a six-speed box that delivers up to 104.5kW from the 1043cc in-line four-cylinder motor to that fat rear rubber.
Kawasaki says the engine spins up noticeably quicker from 7000rpm until the 10,000rpm power peak, but given the strong torque topping out with 111Nm at 7300rpm, Jeffery reports plenty of punch from lower down.
"It's a weapon round town and not for the faint-hearted. That motor is very low-geared, at 4300rpm in top you're doing 100km but there's phenomenal acceleration, if you wind it on it just changes to a deeper, hungry growl at 6500rpm and there's no time to look at anything - pow! In no time you're at ..."
Well, let's just say you'd be inviting arrest on the road.
"It's a turbine-smooth engine that wants to rev but it's tractable and easy to ride at low revs, though at 4000 or 5000 it's buzzy and just wants to go. Take off from standstill and it's like my old GSXR250 that revved to 17,000, you flick it up through the gears all the time - round town it's almost like there are too many gears," he says, though acknowledges that means you can keep it in the meat of the urge without having to hit insane speeds - unlike a race bike where you want a strong top end.
The shorter final gearing is offset by a longer sixth gear for highways and touring - though Jeffery, at 1.82m tall, says there's not enough wind protection for distance-riding.
As for the soundtrack, it's innocuous until you give it a rev, "when it barks at you," a trait that comes via a resonator inside the airbox designed to cut nose at low rpm, and boost it at high.
Kawasaki's engineers worked to keep mass central and fitted new front forks to improve control as they start to compress into a corner, for greater stability.
The repositioned rear suspension gets new damping settings, with rebound and preload adjustable, while the front's adjustable for preload, compression and rebound damping. Jeffery found response rather firm. "I'm about 68kg and it was too stiff, though I didn't play with the adjustment. It smooths out on the motorway, but you notice the hard response on urban roads."
As for the handling, he approved the riding stance. "I felt like I was riding a motard, elbows up [and steering] is quick, light, but stable and predictable. Round town it drops into corners real quick, sometimes too quick."
As for the brakes, the 310mm discs up front get four, larger-piston calipers with new pad material, and ABS, "the front's aggressive, with a softer rear", a solo 250mm disc gripped by a single-piston caliper.
The new digital instruments are mounted right on to the handlebar and include info like range remaining and average fuel use. There's also a clock and even an "economical riding" indicator that cuts in at under 140km/h, 30 per cent throttle and 6000rpm.
Not that it's a bike to be ridden carefully, "on smooth, 100km/h corners of the sort a car would take at 40 or 50, it just lapped them up and chewed through them. The bike says 'come on, we can do more than that' as there's heaps of power and the handling instils confidence, while those wide bars impart good leverage. If I was a wheelie person I'd have been pulling them really easily."
There wasn't much Jeffery didn't like, bar a few details - having to scroll through different instrument info instead of showing more than one at once, the fact you must lower your eyes quite a bit to see the speedo and, "the clutch was a tad too grabby".
"It's almost super motard handling but with a low seat, short suspension travel, 104kW and quick gearing, and it's light and easy to manoeuvre."
A track day bike? "For a tight circuit like Taupo that's twistier, you'd have more fun. Pukekohe's straights are too long, you'd be buffeted around too much and it'd slam up to its power peak too early."
Overall? "It's a fantastically fun bike to throw around," Jeffery says, capable of punchy, powerful back-roads fun and able to handle daily duties - though likely too uncomfortable to be used much as a tourer.