Time to look back at automotive milestones from the past again: what was happening at this time five, 10, 20 and 40 years ago?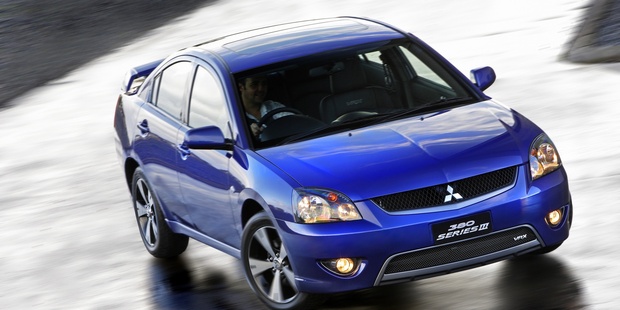 Five Years Ago

This time back in 2009, the Holden Commodore V8 became an eco-conscious car. Well, that's what you would have thought from all the excitement surrounding the introduction of Active Fuel Management (AFM) to the big Aussie. AFM shuts down four of the eight cylinders in light running to conserve fuel. Holden reckoned it was good for a litre every kilometre at the time. Still does.
It was a time of performance brands being repurposed. Porsche's first-ever diesel production car, the Cayenne, was also launched in New Zealand. Before moving into SUVs, Porsche management said it would never make a diesel car. Now it has lots of them: Macan, Panamera and Cayenne. The world has not come to an end.
There was a new Mazda3 just out - as there is now. Nissan introduced three important new models which set the template of things to come for the brand's gearbox technology: the Qashqai, Maxima and Murano all drove through Continuously Variable Transmission (CVT).
In the grip of the Global Financial Crisis, many carmakers were simply trying to stay afloat. The biggest news was Chrysler's Chapter 11 bankruptcy, which was announced on April 30. By June, the American giant had been reborn with the help of Fiat (which took a 20 per cent stake) and a lot of government money. Today, Fiat owns the lot and owes Obama nothing.
Closer to home, there was a lot of talk about how the Aussie brands would survive in a post-GFC world. Holden's plan was a lighter, smarter next-generation Commodore and local assembly of a small car from 2010. It followed through on both ... but the factory doors are still closing in 2017.

Mercedes-Benz was busy with luxury and supercar launches. The all-new E-class was criticised for its retro styling - especially the 1950-inspired pontoon shape over the rear wheel arch - but had plenty of high technology, including crash mitigation, lane-keeping assistance, blind-spot warning and fatigue detection. All are still part of the updated car's core safety package in 2014 - but the pontoons are gone.
The Three-Pointed Star was also dropping hints about its forthcoming SLS supercar - the first model developed from the ground up by its AMG division. Although it showed no more than the dashboard and a hint of gullwing door to start with.
Ten Years Ago

Back in May 2004, Mitsubishi Australia was facing hard times. There were high expectations for a locally-developed large car codenamed PS41 - which was eventually launched as the 380.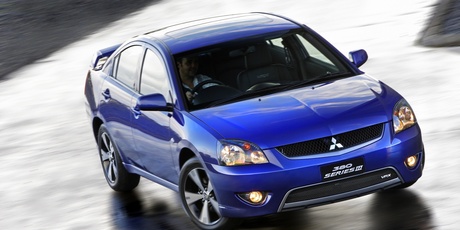 Globally, the Mitsubishi brand was at an all-time low: the recall scandal, in which Mitsubishi Motors Corporation admitted hiding vehicle faults from customers and the Japanese Ministry of Transport as far back as 1977, had reached its height. Mitsubishi's alliance with DaimlerChrysler also ended in 2004.
The 380, launched in Australasia in 2005, was critically acclaimed but a sales failure. Mitsubishi Australia ceased local manufacturing in March 2008.
Things were better over at Ford Australia: it boldly went where no Australian company had gone before with the Falcon-based Territory crossover, which was a great car at the right time. Still to come in later years were some very bad decisions, including: deciding to develop a thirsty turbo-petrol performance version instead of a diesel, and something called the FPV F6 X.
BMW also extended its crossover expertise with a new model called X3. This first-generation model was not good-looking like the larger X5 and did not have sporty handling like the X5. But it did introduce a clever new generation of all-wheel drive called xDrive, which used steering and stability control sensors to predict what kind of torque distribution might be required.
Twenty Years Ago

The car of the moment in the motoring press was the McLaren F1, which was just starting to be road tested by specialist publications. Still regarded by many as the ultimate supercar of all time, the F1 boasted a carbon fibre reinforced plastic chassis, butterfly-type doors and an innovative three-seat cockpit, with the driver in the middle.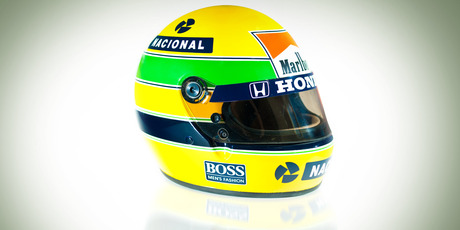 Later, in 1998, the McLaren F1 set a record as the fastest production car of all time, with a top speed of 391km/h. Many believed there would never be a faster car. They were wrong, of course.
It was a big year for Land Rover, with Rover Group being taken over by BMW and the launch of the first all-new Range Rover since the 1970 original. In May, spy pictures were starting to appear of the new machine, which had been codenamed Pegasus.
Here's the thing: neither Land Rover nor BMW were ever particularly happy with that second-generation model. The original lasted 25 years, this one just six. Things picked up a lot with generation three.
The motorsport world was mourning the death of three-time Formula One World Champion Ayrton Senna, who was killed in a crash while leading the 1994 San Marino Grand Prix. Another driver, Roland Ratzenberger, had been killed the day before during practice.
These were the first driver deaths in F1 for 12 years. At the time, Senna had been involved in discussions with current and former drivers about reforming the Grand Prix Drivers Association (which had been disbanded in 1982) and lobbying for improved safety. The GPDA was restarted on the same weekend.
Forty Years Ago

Still on F1: it seems appropriate to talk about James Hunt, who was enjoying his playboy-racer year in 1974 with Hesketh racing. For more information, refer to the 2013 movie Rush: not a documentary admittedly, but by all accounts a thematically appropriate depiction of the Hesketh team's irreverent attitude and champagne F1-lifestyle.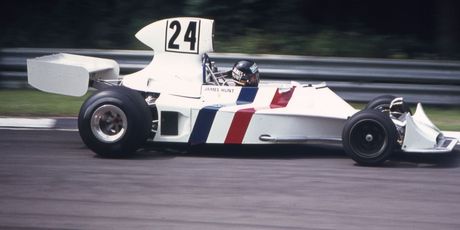 Anyway, the Hesketh Racing 308 driven by Hunt during the 1974 season goes up for auction in Monaco today. It's expected to sell for at least $500,000 and could go as high as $1 million.
Only four examples of the 308 were built; this is 308-1, which Hunt raced in a non-championship event at Brands Hatch in Britain, South Africa and back in Britain at Silverstone, where he claimed Hesketh's first F1 victory.