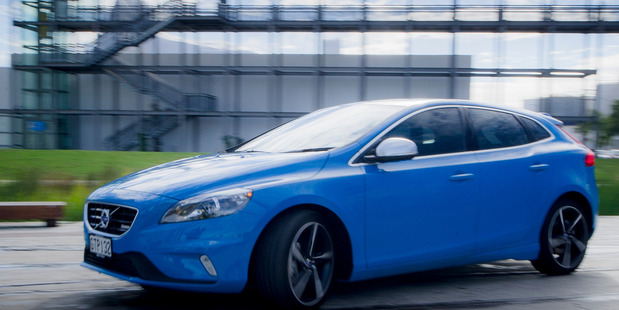 V8 Supercar driver Scott McLaughlin's famous "give it some Jandal" quote about his Volvo seems to have inspired Kiwis to follow suit with the Scandinavian brand having a more than 60 per cent increase in sales.
Despite not launching any new models this year Volvo NZ recorded 164 local registrations which represent a 61.5 per cent increase year on year to the end of April 2014.
That sees Volvo NZ easily hitting its 2014 target of 400 new car sales.
The stars for the brand have been the XC60, with 300 per cent increase, a 100 per cent increase for the XC70 and 27 per cent growth for the V40.
Internationally, the XC60 has achieved a major milestone in its life cycle, reaching half a million sales since its launch. This makes it Volvo's best selling car overall since 2009.
Stephen Kenchington, Volvo Cars NZ general manager, said the company's growth was due to "the combination of an increased investment in marketing, dealership development, V8 Supercars and our Yachting New Zealand alignment all being important factors".
"People are now seeing the extraordinary value, style and performance Volvo offers as well as reassuring safety in their purchase decision," said Kenchington.
Of course it has also helped Volvo's fortunes that McLaughlin has followed through with his "give it some Jandal" quip and that he has been impressive on the track in his Volvo Polestar S60.