Grandson of pioneer aims to add name to star-studded winner list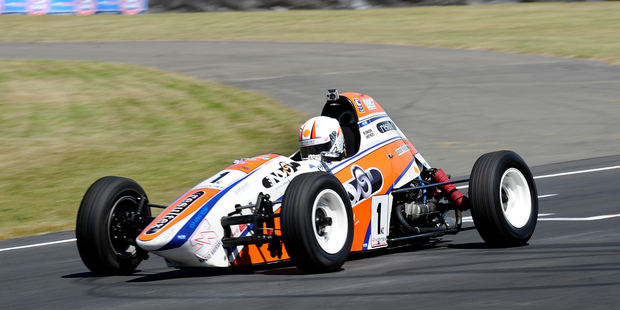 One of the longest-running events in the New Zealand junior formula calendar, and one with a rich history, will be raced this weekend at Manfeild.
The Safety Step New Zealand one hour endurance race for Formula Firsts is the last race of the season and has run every year since 1977.
The names on the trophy say it all - the likes of Scott Dixon (who won in 1993 as a 13-year-old schoolboy), three-time New Zealand Grand Prix champion Nick Cassidy, Shane Van Gisbergen, Richie Stanaway and Mitch Evans.
To add a little spice to the pot there is also a prize pool of more than $2000. Drivers must complete at least two pit stops and must take a minimum of two litres of fuel on board. There is a pit stop prize for the crew who can get their charge in and out of the pit lane the quickest, and the benchmark for completing the fuel stop is three seconds
A little bit of history will be on show over the weekend. Rob Lester is a leading figure in New Zealand motorsport and was the driving force behind the construction and running of the Manfeild circuit 40 years ago.
Lester is also a three-time national Formula Firsts (then Formula Vee) champion, winning his last title nearly 20 years ago.
This weekend, the latest in a line of Lester racers, Rob's grandson, Jono, will be belting up to keep the family tradition alive.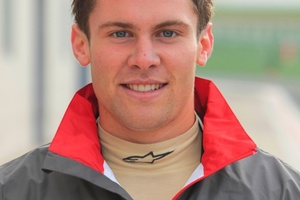 Jono has a growing reputation in saloon car racing in New Zealand and in Asia and will have his work cut out in the race.
The family is campaigning the old Rob Lester car, and to keep a link with the past, will have Rod, who's nearly 80, on the pit lane team.
A record number of entries has been received for the 37th running of the event, which wraps up a successful season.
The championship was won by Rowan Shepherd, followed closely by Cory Holmes, son of NZ rally champion Stumpy Holmes.
Also in the junior formula category, it has been announced that 14-year-old Kiwi karter Caleb Cross, who won the New Zealand Sprint Kart National Championship - the title his father Hamish won 22 years ago when he beat his good mate Jason Richards - is having a go at the national Formula Ford championship.
Cross steps into single seaters after winning the Junior 100cc Yamaha title at the New Zealand National Sprint Championships in Blenheim last weekend.
He held off Jacob Cranston and defending national champion Marcus Armstrong in the 17-lap final.
Cross is finished with karting, which yielded multiple island and national titles and is concentrating on a career in car racing. He will continue testing in Formula Ford, and plans to contest the Australian Formula Ford series.
His goal is to race V8 Supercars and emulate his countrymen Greg Murphy and Scott McLaughlin.