Eric Thompson talks to Mitch Evans as he plans his fightback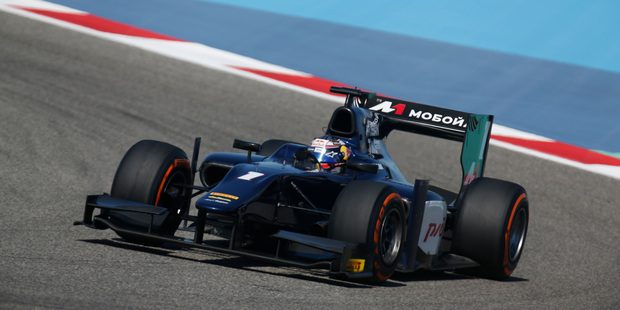 Formula One is in Europe this weekend for the first time this season, so Aucklander Mitch Evans gets his second chance this year to race.
He'll be taking on 27 of the best F1 prospects racing in the most hotly contested of the feeder categories during the Circuit de Catalunya in Spain this weekend.
This season he's switched to a new team, Russian Time, which has a good pedigree in the championship. They won the teams title last year and their driver, Sam Bird, finished second to Fabio Leimer in the driver's championship.
Evans was among the quickest in practice at the opening round of series in Bahrain, but came unstuck in qualifying and had to battle back from seventh.
He made rapid progress through the pack in the 32-lap feature race and was running fourth before making an early pit stop when the safety car made an appearance.
After changing tyres Evans charged back out, only to realise the car didn't feel too good. With 15 laps to go, the tyres started to go off and Evans dropped back through the field finishing 14th.
In the next day's sprint race, tyre management was again important, and Evans moved up through the field from 14th to finish seventh and take two championship points.
He knows the car's got the pace and he can run at the front, so he is looking forward to this weekend's two races.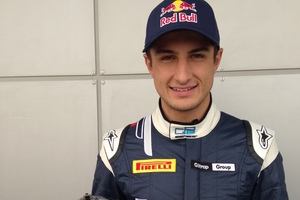 "I just need to get the points back this weekend that we lost in Bahrain," he said. "I think it is entirely possible, but we need everything to go according to plan.
"I'm feeling good in myself and we just need to make it happen and have a good weekend."
Of course Evans and the team want to win, but when playing the long game in an effort at getting a championship title, it pays to be solid, rather than spectacular, and gain points every time a driver hits the tarmac.
"One good thing that came out of Bahrain was being able to pass all those cars in the second race. The race was very positive and what everyone's got to understand is that the championship is so bloody competitive that any progress up through the field is a positive thing," Evans said.
"I'm happy with how we did, but we've got more to come and to give. There's a lot of potential there but the whole weekend has to go smoothly to get the best out of it.
"I hope we can start strong in practice, get a good qualifying run and start the first race at the front. The car's really good, as is everyone else's, it's now really all about the tyres and how you can make the most out of them. We've got to make it happen but things can turn on its head so quickly."
Two other Kiwis are racing in Spain this weekend - Earl Bamber in the Porsche Mobil 1 Super Cup and Richie Stanaway making his debut in GP3.