New Zealand will soon get the terrific new Ghibli as Italian carmaker celebrates centenary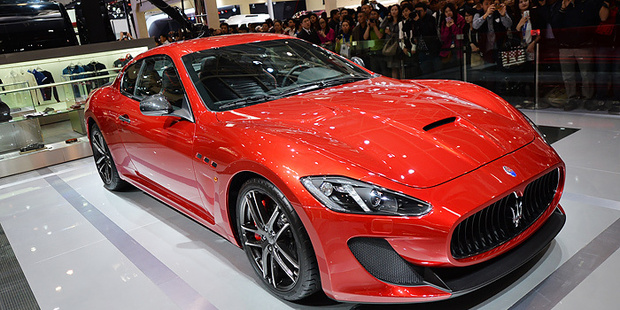 The bellow of a Maserati at the red end of the tacho is something that stirs the soul of anyone with a love for cars. Hearing it crack obnoxiously on the down change and build up to the 6800rpm chorus of horsepower all over again is a seriously beautiful soundtrack.
People have now been listening to this internal combustion symphony for 100 years - and considering the brand has wobbled on the brink a few times, it's probably fairly fortunate to have scraped through at all.
At the Italian launch of the Ghibli, a smaller four-door than the stunning Quattroporte but based on the same platform, there were bold predictions that saw a few journos scoffing around the room.
CEO Harald Wester said he'd double sales in the next 12 months. They've nearly tripled, according to latest figures, with 3500 orders a month for the two cars keeping the elves in Turin very busy indeed.
Projections put its annual haul around 42,000. Last year 15,400 were rolled out of the factory.
Much of this success is due to the Ghibli attracting more youthful buyers, particularly in the US, and a diesel version that will prove popular in Europe, where oil burners top many shopping lists.
In the next month, it will be landing in New Zealand at the Auckland and Christchurch dealerships starting at $129,990, with the D priced at $131,990 and the sought-after S slipping in just below the magic $150K mark.
Maserati boss Glen Sealy has been desperate to get the model on showroom floors in New Zealand, with it expected to usurp the Quattroporte's position as the brand's number one car here.
"It will be more than double sales expectations of Quattroporte in New Zealand," he told Driven this week, also admitting that it could also spell a huge jump in market share and volume.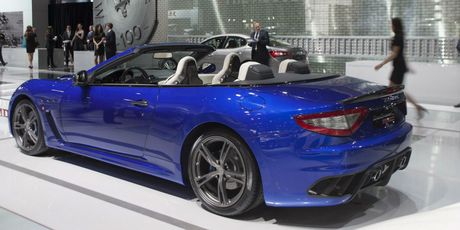 "Share is an interesting question as you need to know what everyone else will do. In New Zealand during 2013, we sold 14 units. After changing our representation in Auckland - it's now a direct subsidiary - we have sold 19 in the first quarter 2014. So a four-fold volume increase is possible which is due to a combination of new representation and new models."
Among the new model line-up is the company's first SUV - which will bring it into line with other sportscar and GT makers who have given up looking jealously at the huge growth in the segment and joined the game. The Lavante SUV is a very necessary model as companies like Maserati take on the German power trio of VW Group, Mercedes-Benz and BMW.
With the Lavante SUV set to add another string to the bow, as the company's first crossover, in all likelihood Maserati will continue to take the fight to its German rivals.
"We are hopeful Levante will go into production late 2015 for Europe, which will see 2016 for New Zealand," says Sealy.
There are also strong indications that the Alfieri - Maserati's beautiful showpiece concept at this year's Geneva Motor Show - will head to production. Sealy and others within Maserati and its Fiat parent company are staying fairly tight-lipped on this, but there's a good chance that Fiat CEO Sergio Marchionne will unveil the company's global plans next week.
"We'd love to see it," said Sealy. "It's important to consider Alfieri as an additional vehicle to the range. Not a replacement for the GranTurismo.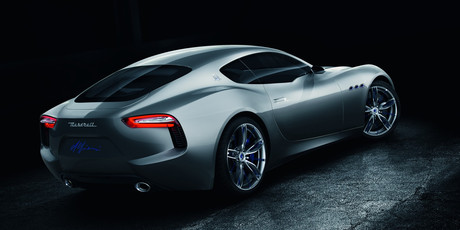 "In saying that, a business case needs to be put forward to gain production.
"Maserati has shown clearly that the right product works and will generate a return. So I am hopeful Alfieri will go into production, but I have no confirmation either way."
Either way, Maserati has shown that with the right powerhouse behind it, it can shrug off a few shaky moments in the past and rebuild the legend that saw it at the sharp end of world motorsport and as creator of some of the most desirable cars in the world.
A century of history behind it is certainly part of the Maserati allure, says Sealy: "It's vital. Our history makes us and shapes us. It defines us and allows us to set the right direction for the future - it's an asset."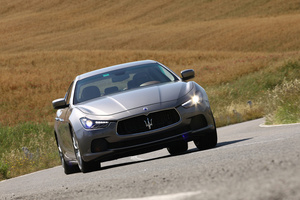 The company's year-long celebration includes an official Maserati gathering in September and it estimates that there will be 250 Maseratis converging there from around the world. It will run for three days, and include drives around scenic roads and blasts round racetracks in Italy that have a place in its history.
Of course, there's no show without toys, and Maserati underlined this with the unveiling of two centennial models at the New York Motor Show - a GranTurismo MC Stradale and a GranCabrio MC.