Some big car brands have, tragically, died - but some have defied the odds to rise again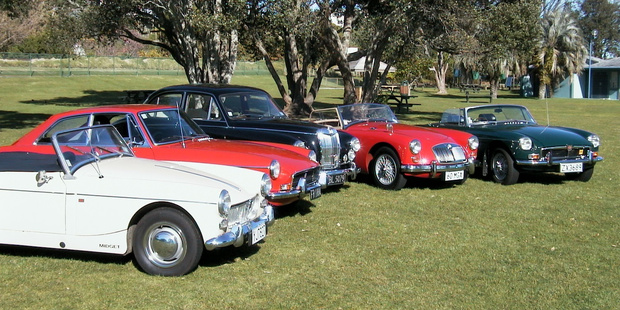 The 21st century has been pretty tough on carmakers. Once upon a time we'd never have thought that iconic automotive brands with decades of rich heritage could fail and simply cease to exist, but in this time of financial uncertainty we've all come to learn that you need more than faith to survive in a global marketplace.
Some big car brands have been hit hard over the past few years, struggling valiantly but ultimately passing on at the ninth hour.
That's the tragedy. But in circumstances that have often been nothing short of miraculous, some have risen again. So let's marvel at their resurrection, celebrate - maybe have a holiday or something.
MG (DIED 2005, ROSE 2010)
The circumstances surrounding MG's death and eventual resurrection are so drawn-out and complex, it's hard to pinpoint exactly when either happened.
But to be technically correct, it was MG Rover that died and MG alone that rose.
Rover Group was purchased by BMW in 1994 but broken up in 2000: the German company retained Mini as a standalone brand, Land Rover was sold to Ford and the remaining MG Rover collateral went to a British consortium.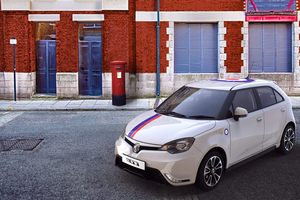 It was pretty much downhill from there. A joint venture with Chinese corporation Shanghai Automotive Industry Corporation (SAIC) failed after intervention from both the Chinese and British Governments, although SAIC did purchase the technical rights for Rover's 25 and 75 models (but not the Rover name, which was still owned by BMW and eventually sold to Ford). MG Rover ceased operations in 2005.
The same year, Nanjing Automobile Group (NAG) purchased what was left of the company. In 2006, SAIC started building a 75-based model under the Roewe name. In 2007, NAG restarted production of the MG TF sports car. The same year, SAIC took over NAG. Still with us?
MG Motor was formed in 2009, with its first new model, the MG6, launched in 2010. Head office is in China, but research, design and final assembly of some cars has been retained in Britain.
It's fair to say that the reborn MG is not exactly taking its traditional markets by storm. It sold a mere 294 cars in Britain last year. Kiwi sales of 12 are modest to say the least. However, it did sell 230,000 cars under the MG/Roewe brands globally in 2013.
SAIC is said to be immensely proud of its MG brand and has big plans. In addition to the MG6 there's a new MG3 supermini, which is intended to be a sort of cheap-and-cheerful alternative to fashion-forward small cars like the Fiat 500 and Mini. It starts at $19,990 in New Zealand.
The factory also has plans for a crossover wagon, previewed by a 2013 concept called MG CS.
CHRYSLER (DIED APRIL 2009, ROSE JUNE 2009)
The global financial crisis (GFC) hit Chrysler the hardest of all the "big three" American carmakers. Billions in bailout money from the US Government couldn't prevent it filing for Chapter 11 bankruptcy protection in early 2009.
Under American law, Chapter 11 is not quite the death knell it seems. Rather, it's a chance to put the wagons in a circle and come up with a solid plan about how to get out of a life-threatening situation. But Chrysler LLC did cease to exist in 2009 and was resurrected as Chrysler Group LLC later that year, with shareholdings from Fiat, the United Auto Workers Union (UAW) and the American and Canadian Governments.
Fiat worked away at acquiring more of Chrysler and had released the company from government shareholdings by 2011. In January this year it negotiated a deal to acquire Chrysler in its entirety, by acquiring the last 41.5 per cent of shares from the UAW. The new company is officially called Fiat Chrysler Automobiles.
MINI (DIED 2000, ROSE 2001)
Amid changes of company ownership and plain old obsolescence, the turn of the century could have been the end for Mini. It was in one sense, because Mini died and MINI rose.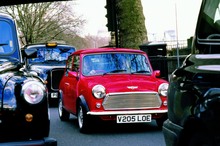 Rover Group had been desperately trying to come up with a new-generation Mini through the 1990s, but each project was either too technically complex or deemed too expensive by management.
BMW purchased Rover group in 1994 and broke it up in 2000 (you might remember that from earlier in the story). It granted new MG Rover owner Phoenix Consortium the right to keep on making Mini until 2000, at which time the name reverted back to BMW.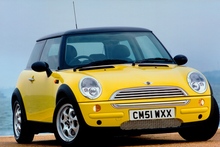 BMW relaunched the brand as MINI in 2001 with a new car that perfectly captured the public passion for retro styling (the Volkswagen Beetle had arrived in 1999) and premium small cars that could be personalised (Fiat later followed with the 500).
DATSUN (DIED 1986, ROSE 2013)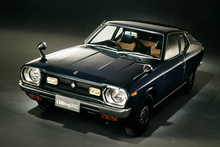 A not-unexpected death. In fact, more like euthanasia. Datsun had been Nissan's export brand for half a century when it decided to phase it out in 1986 - for no apparent reason to people like us, who loved its catchy sound and rising sun logo. Nonetheless, the company wanted to standardise its branding, so the sun set on that famous name.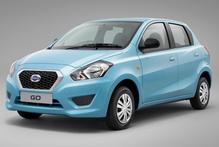 Until 2013, when Nissan brought it back. These days, it's all the rage to have a separate brand for emerging markets and so Datsun has reappeared as a budget small car to be sold in India (where it is built), South Africa, Indonesia and Russia.
A 240Z it is not: the Go is based upon the Micra platform and entry-level versions are closely aligned with 1980s specification, including manual steering, drum rear brakes and DIY windows.
SAAB (DIED 2011, ROSE 2012)
Perhaps the most publicised death in the industry in recent times, probably because so many people loved Saab so much.
Here's how it happened: in 1989, General Motors took a 50 per cent share in Saab, then full ownership in 2000. Problem was, GM never really seemed to know what to do with it. In the midst of GFC drama, it couldn't get rid of Saab quickly enough and sold it to Dutch supercar maker Spyker. Unsurprisingly, a small company couldn't do much with Saab's large problems and tried to sell it to a Chinese consortium. But the deal was blocked by GM, which wanted to protect its proprietary technology in the then-new 9-5.
Saab filed for bankruptcy in 2011 and it looked as if it was really, finally over.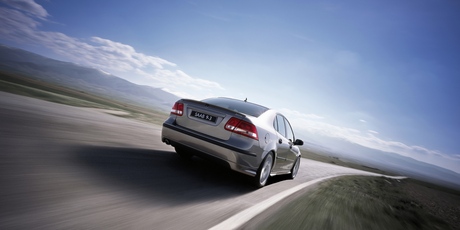 Then a company called National Electric Vehicle Sweden (NEVS) rolled up and bought Saab's assets, claiming it wanted to create a range of electric cars using Saab platforms. The elderly 9-3 rather than the forbidden 9-5, of course.
The principal shareholding in NEVS belongs to a Chinese company called National Modern Energy Holdings. It managed to get Saab's Trollhatten assembly line rolling again in December, albeit at a rate of just two conventional petrol-powered 9-3s per day. The 2.0-litre engines are stockpiled units from 2011.
The "new" 9-3 (a model originally launched back in 2002) is now officially on sale in Sweden, although only on the internet because the dealer network is long gone.
What about the promised electric cars? NEVS says it will have plug-in 9-3 models ready for the Chinese market in the next year, using Chinese battery technology from a sister company. NEVS already holds an order for 200 cars from the city of Qingdao, which has a minor shareholding in the venture.