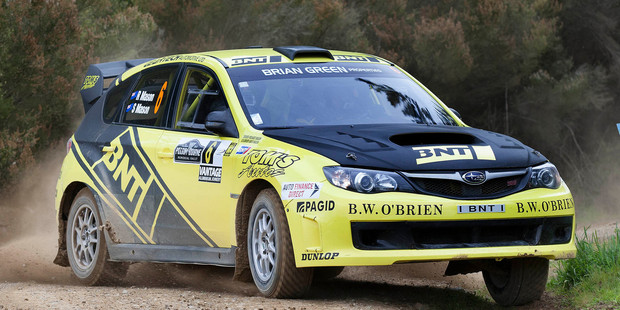 The opening round of the Asia Pacific Rally Championship was welcomed to Whangarei over the weekend.
The first event of the international series also incorporated the first round of the New Zealand Rally Championships and Richard Mason, with wife Sara co-driving, finally flicked a long-standing monkey off their backs.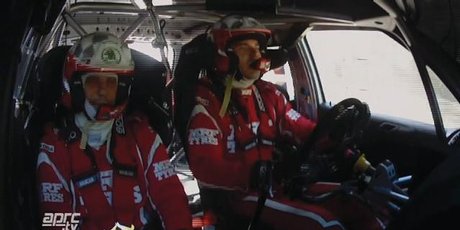 The four-time national champions have experienced numerous heartaches at the opening round of the series over the past few years. They overcame a number of issues during this year's two-day event to finish first in the NZRC category and second overall to APRC category winner Gaurav Gill and Glenn Macneall.
"Persistence beats resistance and we've certainly wanted to get this one ticked off for a while," Mason said.
"We did unfortunately have a few issues with the car so the result has been hard earned. It's the first part of the goal for the year and it's fantastic to get a good points haul."
APRC winner Gill was also quietly pleased with his opening gambit in their category, especially so in holding off the 2013 European Rally Champion winners, Jan Kopecky and Pavel Dresler, in a factory Skoda.
"It's always good to win the first round and get maximum points," Gill said. "We're really happy especially since I haven't been in a rally car for six months, to come here [Whangarei] to the fastest rally in the championship and beat Kopecky, who's had a lot more time in the car [both race Skoda] than we have."
Former world No1 female rally driver Emma Gilmour is still having teething problems with her Suzuki, but is pleased with the speed it showed when everything was on song, despite finishing 16th. She's confident she and co-driver Ben Atkinson will be a force to be reckoned with at the next round in Otago on May 10-11.
"It was a bit of a shock grabbing fifth gear and having the gear stick come away in my hand," Gilmour said. "We were pleased with the speed of the car ... and the tidier I drive it, the faster it goes."