Rally heads south for anniversary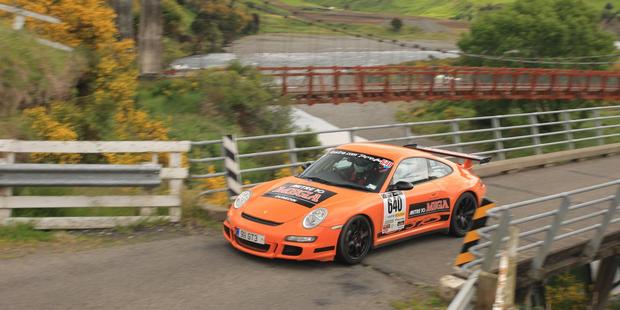 As Targa New Zealand turns 20 this year, a major change is taking place. In the early days it was just a multi-day event with drivers blasting around some of the best roads in the North Island.
In recent years the organisers have added a few shorter events but for 2014 the main Targa rally is heading south.
For 19 years the multi-day Targa New Zealand has started in or near Auckland, and either finished back in Auckland, or Tauranga, Wellington or Havelock North. The 20th anniversary event starts in Christchurch (Labour Day, Monday, October 27) and ends in Queenstown (Saturday, November 1).
"There's always been keen interest in some sort of South Island component on the Targa calendar," said event director Peter Martin.
"In fact, when plans were first floated for something special to make everyone remember the 20th anniversary event a multi-day Auckland to Queenstown odyssey was on the agenda."
Often referred to as the Ultimate Road Race, Targa New Zealand can trace its links back to the classic open-road races - the Targa Floria and the Mille Miglia - in Italy from the early years of the 20th century.
Targa means plate in Italian and is a reference either to a car's licence plate, or to the rectangular bronze plate awarded to the winner of the Targa Floria. The first Targa New Zealand event was held in 1995, its organiser, Mike John, having been inspired by the success of Australia's first Targa event, Targa Tasmania, in 1992.
North Island fans of the event needn't worry, as there have been a few changes to the rest of the Targa calendar.
"Effectively what we've done is taken the best bits of our two smaller events, Targa Bambina and Targa Rotorua, and made them into one three-day North Island event which we're going to run in May," said Martin.
"We then put together an all-new one-off main Targa event in the South Island, which will run in our traditional time slot later in the year between Labour Weekend and the first weekend in November."
Last year's winner, Martin Dippie, and co-driver Jona Grant will be chuffed, as they'll no longer have to drive up from Dunedin to compete. The Porsche GT3 2WD driver outlasted the 4WD Allcomer class Mitsubishi Evos of Glenn Inkster and Spencer Winn and Jason Gill and Mark Robinson.
After years of travelling for two days just to get to the start of the annual tarmac motor rally, Dippie has welcomed the decision to hold this year's 20th anniversary event in the South Island.
"We've got some stunning roads down here so I think it is going to be fantastic," he said. "It's also going to be nice to be able to sleep in my own bed for a couple of nights while we're on the event."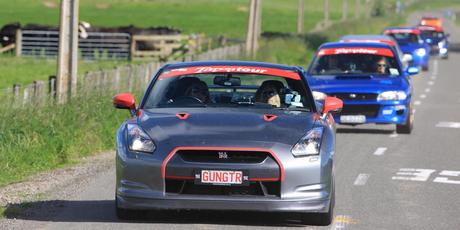 Organisers have already received about 60 entries for the North Island event next month and about the same have signed up for the big one down south.
"What we're seeing is our core group of regulars committing early, both from within New Zealand and overseas, particularly Australia who have heard we're running North and South Island events this year," said Martin.
"They're not just what you could call Targa people either; we've had people from rallying, circuit racing, jet-sprints, even people with no other motorsport background to speak of, get in touch wanting to know how to get involved."
For those who don't want to be on the ragged edge for the entire time during the rally, there is the non-competitive Targa Tour. These entrants get to follow the same touring and (closed road) route as those who sign up for the competitive event, but do so as part of a controlled group at a set pace between lead and follow-up vehicles.
Targa North Island
The Targa North Island starts at the Simunovich Olive Estate in the Bombay Hills southeast of Auckland on Friday, May 16. Competitors then head south and east for the first overnight stop at Whitianga on the Coromandel Peninsula.
On the second day the route heads west into the Waikato - via a lunch stop at Hobbiton - before the second overnight stop at Rotorua and the final day completing stages south and east of the city. Over the three days competitors will cover 480km of closed special stages and 680km of transport stages.
Targa South Island
This starts in Christchurch on Labour Day with scrutineering, documentation, drivers' briefing and a ceremonial start then prologue at Ruapuna Park.
On Tuesday the field heads south for stages, and a visit to Timaru International Raceway, before the first of two overnight stays in Dunedin. After a day of stages in the Otago hinterland on Wednesday, the field returns to Dunedin before heading to Invercargill to finish at Teretonga Park.
Friday is spent completing stages between Invercargill and Queenstown, finishing at Cromwell's Highlands Motorsport Park. Competitors then spend the final day in the Lakes district with stages across the Crown Range and up Coronet Peak before the official finish in downtown Queenstown.
There are 870km of closed special stages and 1700km of transport stages.