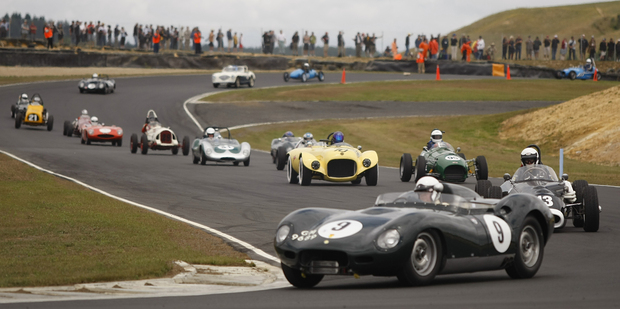 "Round and round and bloody round." This, utterly unfairly, is the way that non-motorsport fans seem to see the amazing spectacle that is racing.
This view is astonishing to me, having grown up around it and spent countless hours at racetracks, dragstrips and forestry roads watching, listening and absorbing all kinds of motorsport events. It doesn't help that I've never been much of a rugby fan, which in itself is a crime almost punishable by death in New Zealand.
There are a bunch of blokes that sit not too far away from me that regard anything that doesn't involve an oval ball with disdain - most of the time.
When the V8 Supercars circus rolls into town, suddenly there are part time race fans that are drooling at the prospect of watching close, action-packed racing.
As a family outing it's pretty highly regarded by many - and with the event now at Pukekohe rather than picturesque Hamilton, there seems to be even more keen to get out and watch.
It's understandable that top-tier motorsport like this attracts spectators that aren't usually happy amidst the noise, fumes and high-speed antics that a great number of us are.
I'm quite puzzled that there are so many people that are lining up for tickets to the V8 Supercars, but for the rest of the year are totally ambivalent towards our local championships.
We've got an extremely solid motorsport history in this country, not to mention a whole heap of talent, a lot of very professionally run events and things to watch almost every weekend.
Whether you're into off-road weirdness like winch challenges, drag racing, circuit racing or rallying, it's great that you can see a huge variety of vehicles doing all kinds of crazy things anywhere in the country.
Some see it as a rich person's sport, mainly due to the often huge cost of competing, but there are a lot of options at club level and even just track days that let people on almost any budget get out and have a bit of fun.
Head to nzherald.co.nz/driven and vote on the poll there - we're keen to see just how fanatical Kiwis really are about racing. Or not.