Kiwi agonisingly near to joining eight compatriots on circuits around the globe.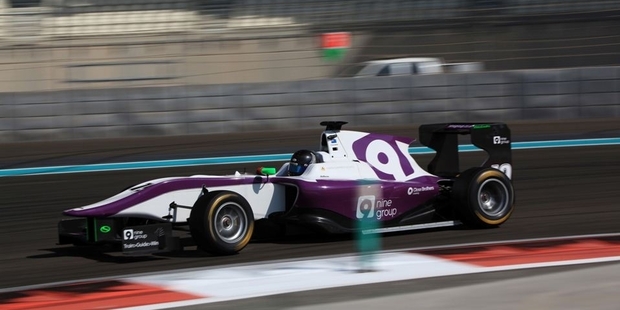 This year New Zealand has eight drivers contesting international categories as full-time drivers with another trying frantically to seal a deal to race in Europe.
We have Brendan Hartley with Porsche in the World Endurance Championship, Richie Stanaway also in the WEC for Aston Martin, Mitch Evans belting up for Russian Time in GP2, Earl Bamber in the Porsche Super Cup, Scott Dixon defending his title in IndyCar and three drivers contesting the V8 Supercars: Fabian Coulthard, Scott McLaughlin and Shane van Gisbergen.
Hopefully we'll soon be able to add Nick Cassidy to the growing list of young Kiwis living the dream of being professional race car drivers. The Aucklander is in the final stanza of trying to put together a deal that will see him racing in GP3 this year for Status Racing alongside Nick Yelloly.
As with all Kiwi drivers trying to make it into a full-time drive in Europe money is again the stumbling block.
In the high-octane atmosphere of single-seater racing these days talent will only get you noticed, cash will get you behind the wheel.
Status have recognised the two-time New Zealand Grand Prix winner's undoubted talent and are holding a seat open with the team while Cassidy tries to rustle up the remaining funds needed. He's close but needs to get the final $150,000 squared away before he packs his bags and heads out.
"I've been trying hard to get myself back to Europe since the beginning of the year," said Cassidy. "The goal for me is to get into GP3 full time as I've had a bit of experience in those cars now, but have never been able to do a full championship.
"My tests last year in GP3 were quite successful so the teams know what I can do. There are some options on the table and the Status one is very attractive but I'm still a bit short of cash.
"They're really keen to have me on board and have been holding off other drivers waiting for me."
Cassidy tested with Status in Abu Dhabi in November last year and the team were impressed with what they saw. He was consistently inside the top 10 and was the fastest of the drivers testing for the 2009 championship-winning team.
The first test session for the 2014 GP3 series is next weekend at Estoril, Portugal, followed by two more weekends in April. Cassidy is unsure he'll be able to make the opening test weekend, but isn't overly fazed as he has had some experience in the cars.
"To me it's not a big deal if I miss the first two days of testing. I want to keep what funding I have to go towards getting a full-time drive rather than spend some on testing.
"I do see that testing is important for me to do the championship, and having two more weekends to work with the team will enable me to get the programme moving along.
"In an ideal world it would be great to do all three test weekends but I'm not in a financial position to do that. However, there's a slender chance I might be able to do one day in the car next weekend but I'm not getting my hopes up," he said.
Cassidy is working feverishly to get across the line. He has been keeping his hand in getting some seat time, most recently at Manfeild.
He was racing a Juno sports car and despite it being his first time behind the wheel of one of these, was consistently at the pointy end of the field.
"I really enjoyed getting in the race kilometres and it keeps me sharp. In fact, I'd be keen at the end of the GP3 season to have a go as a co-driver in the V8 SuperTourers endurance races," said Cassidy.
If anyone wants to help getting another rising New Zealand motorsport star get a drive in Europe, Cassidy can be contacted through his website.