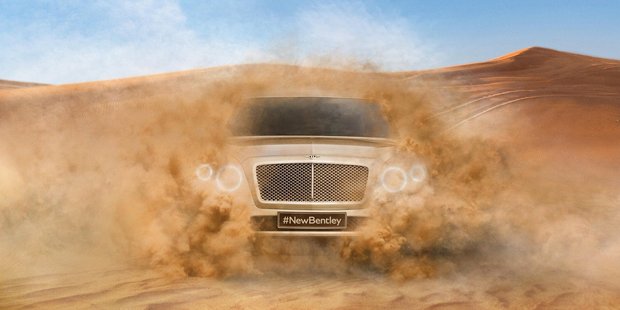 Bentley Motors has unveiled pictures of a new SUV it expects to have on sale by 2016 to compete with top-spec Range Rovers.
The British company says it will create 1000 new jobs as part of an £800 million ($1.5 billion) investment over the next few years.
The announcement that Bentley will build "the world's most powerful SUV" will come as a shock to many who associate the company with luxury sedan and super-fast GT cars.
But it comes at a time when Britain's car manufacturing is showing strong performance.
"It will create a completely new segment in the SUV market," said the chairman of Bentley Motors, Dr Wolfgang Schreiber.
The vehicle is expected to create 400 new jobs at Bentley's Crewe factory and a further 600 in the supply chain, which is great news for Britain's northwest and the wider UK economy.
It has been reported that 250 workers have already been hired for the Crewe production line.
The new SUV's final specifications and pricing haven't been revealed yet, but Bentley's EXP 9F concept car gives a good indication of what the final vehicle will look like.
It's not pretty by many automotive standards, but Bentley hopes it will sell well in the United States - the company's biggest market - and in China, where more than 1000 Bentley Flying Spur luxury saloons are expected to sell this year.
Bentley says the SUV will be a "thoroughbred" Bentley with all the brand's "hallmarks of luxury, performance, quality and craftsmanship".
The company has already found 2000 customers who have placed orders for the model, despite not having seen it in the metal yet.
-Independent