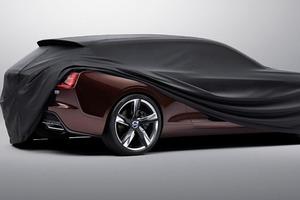 We're in a bit of a golden age for sporty vehicles at the moment. A pinch and a punch - yep, we're already a couple of months into the year and have already seen a host of strong vehicles unveiled. And there's plenty more to come.
The coming week will see the Geneva Motor Show, one of the year's more interesting shows with an emphasis on design and, as a result, some seriously good kit being unveiled.
Driven will be in Geneva for the press days, and will be bringing you full coverage online and in next weekend's paper - followed up by early drives of two radically different machines.
First, Mercedes-Benz's new C-Class, one of the company's real success stories and the first off the ranks with the new MRA rear-wheel drive architecture which will underpin the bigger Benz models in the coming years.
With the small car MFA platform already paying dividends with several very slick models already in the market place and more coming, the C-Class will undoubtedly be a big seller.
The second car we'll be having a crack at in Europe is Alfa Romeo's lightweight sports car, the 4C - a stunning-looking machine with everything a genuine sports car needs. That is, as little as possible.
The stripped-out Italian toy will be going up against the likes of Lotus' Elise, Toyota's 86 and other enthusiast-focused machines.
We're in a bit of a golden age for sporty vehicles at the moment, with today's cover car another one to add to the potential shopping list.
Which way would you go in the performance stakes - big engines with outlandish power, or light and flickable rear drivers?
Let us know in the comments section below or Facebook.com/DrivenNZ