NZ's best chance of V8 Supercar title, says Richards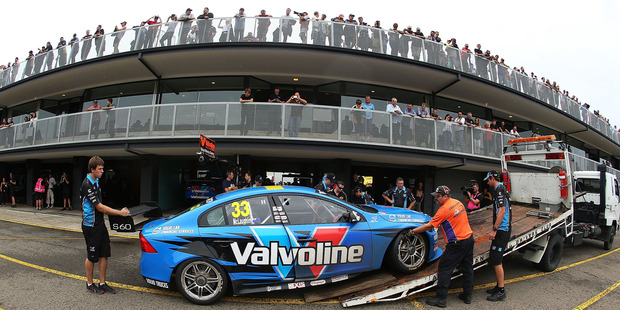 Jim Richards is arguably the best V8 pilot to come out of New Zealand and at age 66 is still racing a Ford Falcon, albeit a 1964 Sprint, in the Touring Car Masters championship and winning titles.
He has more of them and Bathurst wins than you can poke a stick at and is firmly entrenched in the Australian Motorsport Hall of Fame.
He's the only New Zealander to have won an Australian Touring Car/V8 Supercars title, won the last of his four championships in 1991 and has seven Bathurst trophies on his mantelpiece.
Last year in the V8 Supercars championship, New Zealand had all three of its V8 drivers in the top 10 - Shane van Gisbergen fifth, Fabian Coulthard sixth and young Scott McLaughlin in 10th.
On the eve of the opening round of the 2014 V8 Supercars series in Adelaide this weekend, Driven caught up with Richards.
We sought his views on whether this was the year a New Zealander could win the overall title, rather than the odd race.
It's been a while between drinks since a Kiwi won the Australian V8 title. In fact you were the last bloke to do it. Why is that, do you think?
Standing on top of the podium [winning title] is definitely a possibility this year. It might be a little bit early for McLaughlin in the Volvo but for the other guys there's every possibility. There's experience there now [Coulthard], and the young up-and-comer [Van Gisbergen] is getting better and better and both are very quick.
Greg Murphy came close twice to winning the title in 2002 and 2003; any thoughts on why it's so hard for a Kiwi to get across the line?
I suppose you're looking at two or three New Zealanders up against 25 Aussies [22 this year] and the Aussie guys normally get the good drives. And apart from being bloody good drivers, they have raced most of their life in Australia so everyone knows them. There could be a dozen young Kiwi guys with as much talent as any Aussie driver but they aren't going to get the opportunity because no one has seen what they've done.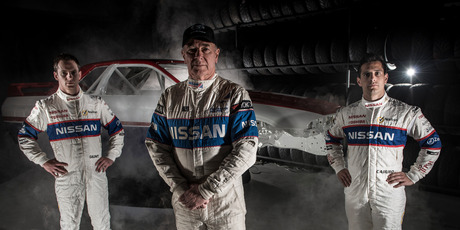 Fair point, but you arrived and took their title.
True, but I arrived over here early and lived here from the start and every time I drove someone saw me. For the Kiwi blokes, especially now, coming and getting noticed on a flying visit is hard because there are so many good Aussie drivers now.
The three Kiwis finished in the top 10 last year, do you think 2014 could be the time one pushes on and at least really challenges for the championship?
I definitely think last year could be a springboard for one of them to get the title. They just have to be consistent and realise they have to finish every race, rather than throwing it away trying to win a race. Sometimes you have to settle for second, third or fourth to keep accumulating points. The best chance of a Kiwi winning a championship again is this year, I reckon.
Volvo is back in the fray this year and you won a Bathurst with Rickard Rydell in 1998. Are you pleased to see them back in the series?
It's absolutely brilliant to see Volvo back in the series. The great thing is that the car comes with a V8 engine and it's a great story, especially with their history in the sport and of course Robbie Francevic won a championship in one in 1986. Volvo is very passionate about the sport over here and I reckon it's going to be a fantastic time for Volvo this year. I also think it's quite possible for them to take a win this year.
It's interesting that there's another Kiwi at the helm of Volvo's tilt at another Aussie V8 title.
It's great to keep the Kiwi connection with Volvo racing in V8s. McLaughlin probably won't be challenging for the title this year in a new car, but next year there's every chance he'll be a contender. I wouldn't be surprised, though, if he does get a win during the season.