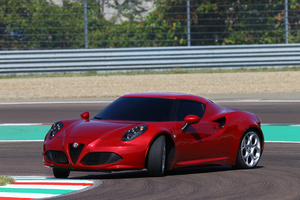 There's an electric car, family vehicle and a few models about to be launched in New Zealand among the finalists for 2014 World Car of the Year.
The winners are to be announced at the New York Auto Show in April. A new category - World Luxury Car of the Year - has been added to existing categories for best World, Performance, Design and Green cars.
There are 69 members on the World Car of the Year jury and contenders for the awards must be available for sale on at least two continents from January 1, 2013 to May 30 this year.
Among the finalist for the World Car of the Year is the all-new Audi A3, BMW's 4 Series and its electric i3, plus the Mazda3 that is about to be launched in New Zealand (see story on page 4).
Alfa Romeo's 4C, Porsche's 911 GT3 and 911 Turbo plus the Volkswagen Golf GTI and Mercedes-Benz's A45 AMG and CLA45 AMG are in the running for the World Performance Car of the Year.
Among the line-up for the luxury title are the Bentley Flying Spur, Maserati's Ghibli and Quattroporte plus the Rolls-Royce Wraith.
Honda's Accord hybrid, the New Zealand-new Mitsubishi Outlander PHEV and again the i3 are contenders for the "green" title while the small electric BMW gets a tick for design of the year alongside the Mazda3 and Mercedes C-Class, that is officially launched in Geneva next month, and which Driven will test drive in France.