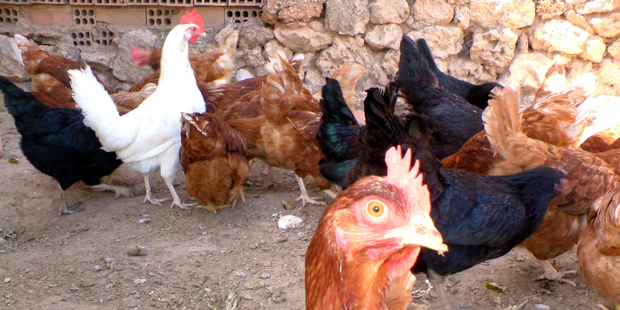 Gainesville in Georgia, USA, likes to promote itself as "The poultry capital of the world", so it must have had a fairly traumatic day on January 27, when a truck from Pilgrim's Farm tipped over, killing dozens of chickens.
Well, it seems it was traumatic for some because People for the Ethical Treatment of Animals (PETA) has asked the state Department of Transportation for permission to erect a 3m tall gravestone at the site of the crash for a month to "commemorate the lives lost in this deadly crash".
Yes, this IS an actual thing. It seems PETA wants people to know that "the best way to prevent crashes such as this one is to go vegan, because chickens shouldn't have to make the trip to the slaughterhouse at all". After all that we still don't know if they got to the other side ...
Now that's a healthy bank balance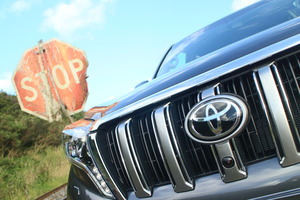 You know that scene in Twins where Danny DeVito is trying to say ''Five million dollars'' but can only manage to say ''Fom'' over and over again? Well we like to imagine that scene taking place at Toyota recently after it was revealed that the Japanese company was sitting on cash reserves of US$40 billion.
While you may not think this is in any way a bad thing, the company is coming under
pressure to spend some of that thoroughly massive reserve _ though you shouldn't tell the staff of Toyota Australia that.
The Good Oil feels it would be remiss of us if we didn't offer to help ...
Sally and the Wizard get together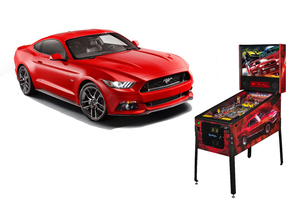 Pinball machines are as American as apple pie and the Ford Mustang, so it is probably somewhat appropriate that Chicago pinball machine manufacturer Stern Pinball has
teamed up with Ford to celebrate the 50th anniversary of the iconic Pony Car with an all-new machine that was unveiled at the Chicago auto show last week.
Stern is introducing three new Mustang-themed games, featuring cabinet and backboard artwork that pay tribute to 50 years of Mustang. The pro-level machines, designed for
arcades and other public spaces, feature Mustangs from the past five decades.
The more feature-rich premium edition (aimed at collectors) focuses on Mustang Boss 302, Boss 351 and Boss 429 of 1969 to 1971 and 2012 to 2013. Stern Pinball is one of
many companies producing officially licensed products to celebrate 50 years of Mustang.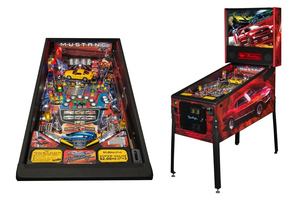 Other licensees include Mattel, with a 50 Years of Mustang Hot Wheels collection; Caddyshack, with a limited-edition Shelby GT500 Mustang golf cart and the Mustang
GT pedal go kart from Berg.
According to Stern the game incorporates a mix of classic pinball play features and modern technology to let players ''go racing with some of the greatest Mustangs of all time, and even build up a dream collection as they progress''.
The Good Oil is not entirely sure exactly how a pinball machine can simulate this, but then we have never really understood pinball anyway. Different interactive sections of the
''playfield'' and sequences of shots let players ''go drag racing, rallying, drifting and road racing in pursuit of a high score''.
For example, hitting specific targets with the ball enables gear shifting, and subsequent hits activate going up or down through the gears. The games feature video displays in the backboard and real Mustang sounds, giving players the visceral experience of driving a
Mustang.
Is it just us, or is that really stretching the concept of what flicking a small silver ball bearing around a cabinet filled with lights can really pretend to do?
Bargain GTO
Okay, so the chances are pretty good that you don't have the spare cash lying around to grab yourself an actual Ferrari 250 GTO - the most recent one sold went for a staggering $63 million - but what if you want something a bit more exclusive than a cheap, crappy plastic model of one from a $2 shop?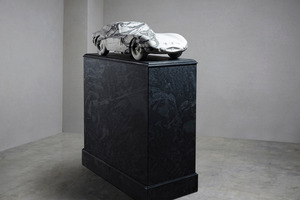 Well, you are in luck, but only if you tip the scales more towards an actual GTO owner's perception of ''affordable''. The latest sculpture from ''stone specialist'' Lapicida is a stunning 1:3.6 scale replica made out of marble and it can be yours for $59,500.
At 1200mm long, 460mm wide and 340mm high, the Lapicida GTO would make a striking addition to the pool room and the attention to detail is particularly impressive.
But that is largely because Lapicida actually laser-scanned an actual GTO and sent the resulting file to a computer-controlled five-axis mill to do all the hard work.
While The Good Oil is a fan of modern technology, we do expect a bit of blood, sweat and, especially, tears being sunk into our $60k marble Ferrari sculpture.
We are the world

*UK builder Royston Grimstead has an Aston Martin and two dogs that don't really get on with each other. He advertised to re-home one of them, a border collie/spaniel cross named Luce that clearly caught wind of Royston's plans, because after placing the ad he
came home to find that Luce had chewed the front wheel arch clean off his Aston Martin.
However things worked out in the end. Luce now has a new home and the damage to the Aston was covered by insurance.
*A California police officer recently arrested a fireman after the latter refused to move his fire engine which was blocking a lane of the freeway. It was, of course, responding to the same accident that the cop was responding to ...
*While most people enjoy that ''new car smell'' a 63-year old man in the US is not quite so convinced. Navindra Jain was driving his brand new Tesla when it veered across a double yellow line, drove up a hill, back down again and finally ran over a cyclist, killing him. Jain is blaming the ''strong new-car smell'' for causing him to fall asleep.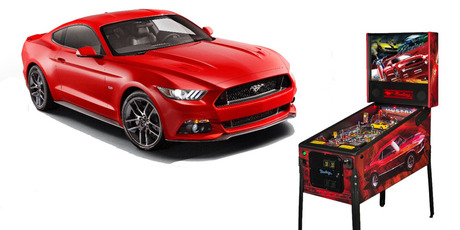 Number Crunching
40 BILLION The cash reserves - in US dollars - that Toyota is sitting on.
18.8 BILLIONToyota's forecasted profits (in US$) for the 2013 financial year.
4.3 BILLIONToyota's profits (in US$) from the last quarter of 2013 alone.
1 BILLIONThe amount (in US$) that Toyota agreed to pay out to settle American accelerator lawsuits.