Single SLS AMG Coupe Black Series for NZ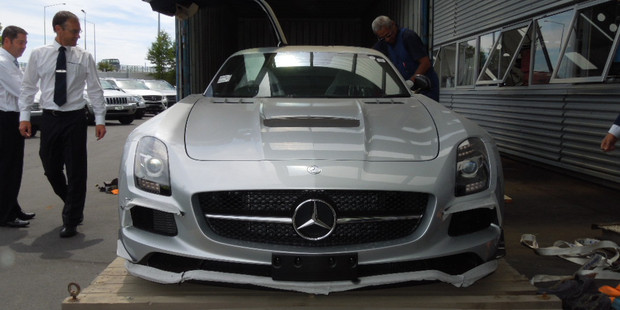 The Mercedes-Benz to have has landed in New Zealand - and the good news for its new owner is that nobody else can get one.
The SLS AMG Coupe Black Series was built in very limited numbers, with only nine available for Australia and New Zealand.
Realistically, we're lucky to see even one on these shores.
The car has been delivered to a "loyal AMG customer" who is "adding another Black Series to his garage", according to Mercedes-Benz NZ. No, it's not Dotcom, the owner is from Christchurch.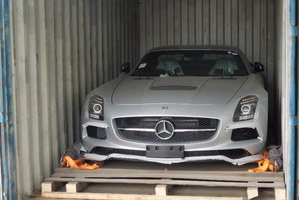 The SLS Black Series uses an even stroppier version of AMG's 6.3-litre V8 engine to deliver 464kW and up to 635Nm of torque. That makes it the most powerful high-performance car from AMG with a naturally aspirated engine.
Its outstanding driving dynamics and uncompromised lightweight construction fire it from a standing start to the legal limit in just 3.6 seconds and allow a top speed of 315km/h.