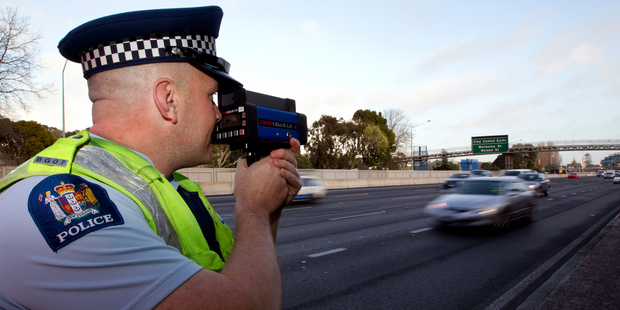 The speed tolerance margin returns to 10km/h above the open road limit today after another drop in road deaths this summer.
In December, the margin was lowered to 4km/h as part of a summer road safety campaign but the national road policing manager Superintendent Carey Griffiths says there are no plans to introduce the lower threshold permanently.
"While it will take several months until a full and robust assessment of the campaign can be carried out, road safety agencies have been extremely heartened that most drivers seem to be taking the 'slow down' message on board," Mr Griffiths said.
The campaign has coincided with a decrease in the road toll. However, that has been tracking downwards for several years and police and other agencies say there are several factors, including safer vehicles and roads.
The lower threshold for December-January was the first time it had been trialled outside long weekends and public holidays.
As of last night, the road toll since December 1 was 42 - nearly half of the 82 deaths recorded in December-January 2008/09, and down from 57 over the same period last year.
"That said, sadly, it's still 42 too many people who have died so far this summer, along with countless others who have been hurt, leaving grieving families and friends behind."
Feedback so far had been largely positive and he warned officers could still ticket anyone doing those speeds.
"We remind motorists that this is no excuse to speed up, and that officers have the discretion to issue notices for anyone travelling faster than the posted speed limit."
Mr Griffiths said the 4km/h threshold remained in force around all schools and police would be focused on targeting speed and drink driving throughout the year.
ACC chief executive Scott Pickering was pleased to see the way most motorists had responded.
"The reality is, the faster you go, the worse your injuries will be. We want to prevent Kiwis from being killed and suffering serious, lifelong injuries on the road."
This week the Automobile Association urged caution when drawing a link between the lower threshold and fewer deaths.
"Over the last two months we have seen a massive road safety advertising campaign and a major police presence on the roads," it said.
"Whether the reduced tolerance would be as effective without this publicity is a question the evaluation will need to look at."