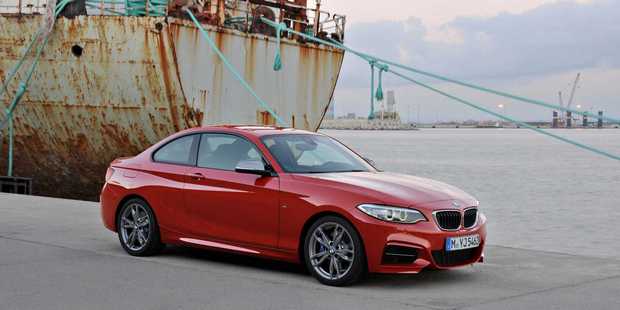 The new BMW 2 Series is due here in March - the first time we have seen a compact BMW wear the "2" moniker, as the German luxury marque continues its move toward a new naming convention.
Coupes and convertibles will wear even numbers, while sedans and wagons will retain odd figures.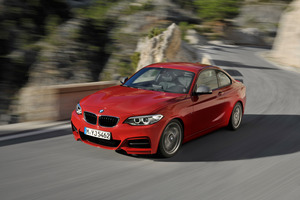 BMW New Zealand is still nutting out the pricing and model mix for New Zealand, but it is likely that we'll see the 220i base model and the stunning M235i Coupe - which will be north of $100,000 in stock trim.
The entry point for the 220i Coupe develops 135kW of power and 270Nm of peak torque from as low as 1250rpm. This is enough to propel it from 0-100km/h in 7sec, with average fuel consumption of 6 litres/100km.
The BMW 220d also delivers 135kW from its four-cylinder TwinPower turbo diesel, but offers 380Nm of torque, and comes at a $2000 premium over the petrol. It's a miser at the pump, sipping 4.4 litres/100km while still boasting a 0-100km/h sprint of 7.1sec.
The BMW M235i Coupe gets an extra 5kW of power over the BMW M135i it replaces, the new M235i develops 240kW and 450Nm of torque enabling a 4.8-second sprint to 100km/h.
All models come standard with the eight-speed sports automatic transmission, which includes gear-shift paddles and launch control function, and will be available in showrooms around April.
Going by BMW's current approach to spec, models will be loaded with features in an attempt to get an edge over the country's other German brands and will roll out with a five-year warranty.