NZ buyers warned famous marque's cut in car production will make it harder to get one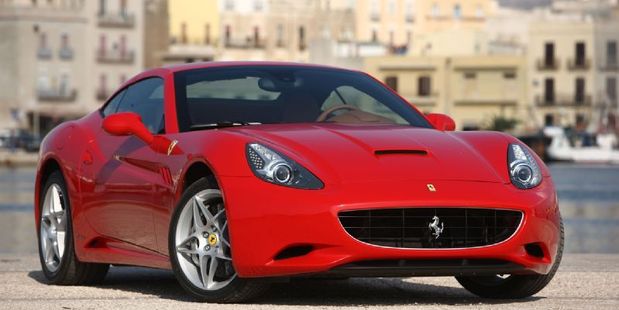 'Seeing a record 141 cars from various eras on the track at the same time last weekend was great.'A new version of the Ferrari California is tipped to be the marque's first turbocharged road car since 1987.
Want a Ferrari? Queue here ...
If you want to buy a new Ferrari, you're going to have to prove you're a red-blooded fan of the prancing stallion.
That's the message from Continental Car Services, the Maranello marque's distributor in New Zealand.
It follows Ferrari president Luca Di Montezemolo's announcement last year that the company will reduce production of road cars in a move to make the brand more exclusive.
Continental divisional manager Mark Bycroft explained what this means for would-be Ferrari buyers in New Zealand.
"Ferrari is probably the only carmaker in the world actively reducing its production," he said.
"Ferrari will become more exclusive, not only in New Zealand, but around the world. With the exception of dealer demonstrators, every new Ferrari model sold in New Zealand will be to customer order."
Ferrari is still in demand in New Zealand, with the mid-range 458 leading the charge in sales.
"Since its launch in 2010, the 458 Italia has been our best-selling product, followed by the entry-level California tourer," Bycroft said. "With a new California due out this year, it is a very exciting time for the brand."
Reported to have a turbocharged 3.8-litre V8, similar to Maserati's new Quattroporte, the new California could be the first turbocharged Ferrari road car since the legendary F40 of 1987.
The Ferrari-themed NZ Festival of Motor Racing at Hampton Downs Raceway is proving a great success. "The Ferrari festival has seen a massive response from both New Zealand Ferrari owners and fans." Bycroft said.
"Seeing a record 141 cars from various eras on the track at the same time last weekend was great."
The festival runs again today and tomorrow. It features three Formula One cars and the ex-Ken Wharton 750 Monza Sports racing car alongside models from all eras.