We compare a newcomer to the crossover market with an established leader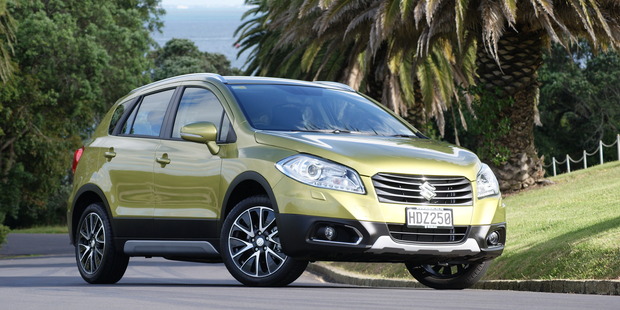 There's probably not a lot Suzuki doesn't know about four-wheel-drive vehicles: it's been an off-road specialist for a very long time and, as we've said before, it's also arguably the company that first made the sports utility vehicle (SUV) fashionable.
However, crossovers now dominate the SUV market and hard-core off-road vehicles are becoming a rarity. That's a trend Suzuki has been slow to embrace; but the Japanese company hopes its new S Cross will be the model to take it into the mainstream of what is one of New Zealand's most important new-vehicle segments.
The S Cross ticks the important boxes for crossover success: it's a handsome family five-seater with lots of equipment, it has a fuel-efficient power train and the high ride height of an SUV. Four-wheel drive is an option rather than essential for Suzuki now - at least with this model.
On paper, it all looks great. But does S Cross really have the right stuff to take on the established players in the fiercely competitive crossover segment? There's only one way to find out and that's to take it into the heartland of the segment to meet the Toyota RAV4.
The RAV4 is one of the originators of this segment (the first-generation model was launched in 1994) and the current version remains pretty much the default choice: it's the model everybody knows, it's a top-five seller and it's available in a bewildering array of variants.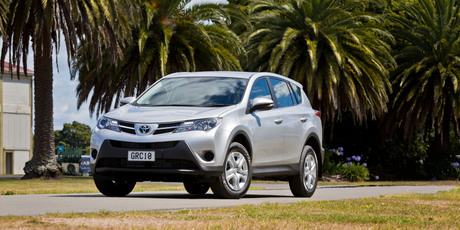 The S Cross and RAV4 may go head-to-head in concept and market segment, but there's a disparity in size. Suzuki's obsession with matching the Nissan Qashqai (a top seller in Europe) and the inevitable upsizing of the new RAV4 mean that the S Cross is slightly smaller than its rival: a considerable 270mm shorter, although similar wheelbase measurements (there's just 60mm in it) means cabin space is comparable. The RAV4 still has a bigger boot, thanks to that extra length and height: 506 litres versus 430.
Sometimes you get the millimetres you pay for, so we're comparing a top-specification Suzuki S Cross Limited ($32,990) with the entry-level Toyota RAV4 GX ($39,990) and still getting some change. Unfair? Actually, these two models are otherwise well-matched: both with small-capacity petrol engines and front-wheel drive, both appealing to the same potential sub-$40k customers.
The S Cross Limited you can also specify with four-wheel drive; but if you want a RAV4 with the same, you have to go quite a bit further up the power train and price ladder.
All Suzuki S Cross models come with the same 1.6-litre petrol engine, making 86kW/156Nm. The RAV4 GX is powered by a 2.0-litre with 107kW/187Nm (other versions have a 2.4-litre and there's a 2.2-litre diesel).
So of our pair here, the Toyota has more grunt, but take kerb weights into consideration and it's actually the Suzuki that has the slight advantage in real-world performance: 75kW a tonne versus 69kW. They're pretty close.
Especially when you consider that both cars have continuously variable transmission (CVT) - a great leveller in more ways than one. Sharing this "gearless" transmission technology means that both the S Cross and RAV4 have very similar performance characteristics. Both have pseudo-manual shift modes as well (the Suzuki with paddle shifters), but never do they feel like anything but CVT-driven vehicles. With RAV4, you do have the option to move up to a conventional six-speed automatic - provided you go for one of the larger-capacity models.
For mainstream family cars, both have unexpectedly aggressive chassis characteristics. Neither claim to be particularly sporty, but both have the capacity to surprise with tenacious roadholding. That's at the expense of some ride comfort, as both cars can fidget on broken urban surfaces. The RAV4 suffers from greater opportunity cost in this respect - perhaps it's firmer because it's also considerably heavier than the S Cross. Both wear 17-inch wheels. The Suzuki scores with some smart-looking alloys over the RAV4's rather plain steel rims and plastic wheel covers. However, the Toyota has a bit more rubber on the road, with 225/65 tyres versus 205/60 for the Suzuki.
When it comes to cabin design, you could argue that the Toyota is unnecessarily idiosyncratic, while the Suzuki simply plays it too safe.
Ultimately it'll be a matter of taste.
The RAV4 embraces Toyota's current corporate styling themes, with a layered effect and lots of intriguing/odd textures, including faux-leather and faux-carbon fibre. At least it's not dull, although the ergonomics leave a little to be desired. Toyota seems to be developing a penchant for burying buttons very low on the dashboard and the touch-screen audio/Bluetooth system is pretty fiddly.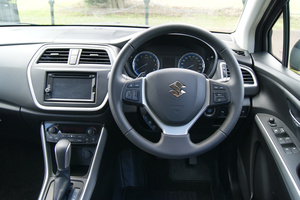 The S Cross swings a long way in the opposite direction: the cabin is a model of simplicity, but fails to have any character. It looks and feels completely generic. It's tempting to say that the Suzuki has better-quality materials than the Toyota, but that's not necessarily the case: there's more consistency in colour and texture, but there are also some very hard plastics lurking in out-of-reach places - top of the dashboard, for example.
However, no issues in operating any of the S Cross switchgear or indeed the touch-screen, which also carries an easy-to-use satellite navigation system.
Being a flagship model, the S Cross Limited has an advantage in comfort and convenience features over the entry-level RAV4 GX. Both have reversing radar but the Suzuki adds a camera, it has dual-zone climate air conditioning versus the Toyota's manual setup and automatic lights and wipers.

The bottom line
If sheer size and brave styling are your thing, it has to be the RAV4 GX. The S Cross plays it safe (perhaps too safe), but its blend of broad appeal, dynamic ability and equipment secure victory in this test.