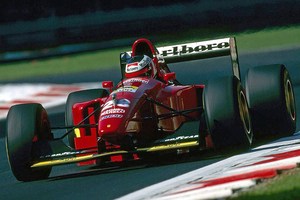 Lovers of all things Ferrari will be gathering in Waikato this weekend for the Ferrari-themed New Zealand Festival of Motor Racing at Hampton Downs Raceway north of Hamilton.
The festival will run over the next two weekends, and will feature some of the rarest and most desirable Ferrari road and race cars.
Highlights include demonstration laps by three factory Ferrari Formula One cars including an ex-Gerhard Berger 412T1 that featured in the 1994 season (pictured).
A New Zealand record gathering of Ferraris organised by the New Zealand Ferrari Owners Club will be attempted on Sunday.
Driven has two six-day family passes to give away. Email driven@apn.co.nz with the subject line "Ferrari", and include your name, address and phone number by tomorrow to enter the draw.