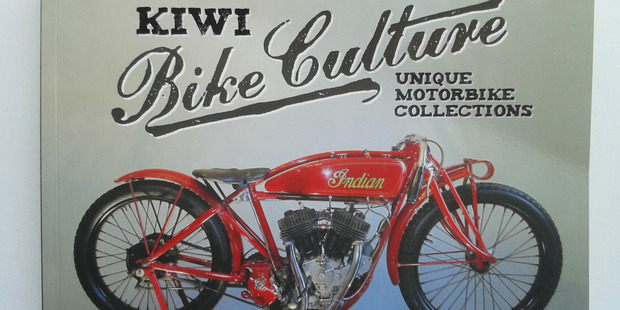 For fans of two and four-wheeled oddities the two books reviewed here are well worth a look. Beautifully illustrated, both books are perfect for flicking through and just admiring the pictures, or hunkering down for a good, entertaining read.
Kiwi Bike Culture - Unique Motorbike Collections By Steve Holmes
Harper Collins, $39.99
What is it about Kiwis and their sheds? And in particular what can be found in them. In this book Holmes looks at the attachment New Zealanders have with their motorcycles and the lengths their lives revolve around them.
This book is not a definitive work on bikes in New Zealand, more a light-heated nod to eccentric Kiwis with a fascination for old Indians, Vespas and race machines.
The book isn't just about the bikes either, it engages with the passionate owners of these amazing machines and what makes them so enthusiastic.
Veteran Cars - Amazing New Zealand Collections By Steve Reid
Harper Collins, $44.99
In essence this is a book about how dedicated vintage car restorers saved some of the rarest cars from oblivion.
To be perfectly correct, any car made before 1918 is actually deemed a veteran car and there are some great stories in this book about how some were found.
The radiator of an Albion (there are only three such cars left in the world) was found in a ditch with the mudguards in a nearby creek.
A farmer stumbled over a Cadillac on his farm and possibly the oldest restored Chevrolet was initially found beside a river in the Catlins.
The book also chats about the folk who painstakingly returned the cars to their former glory and the skills required to hand-fabricate many parts.
The book is in part homage to the people who realise that preserving motoring history is a gift to the future.