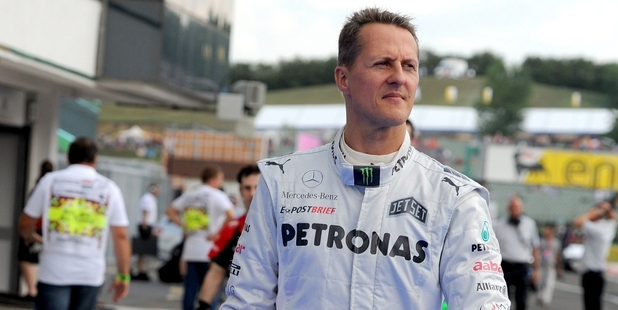 Michael Schumacher remained in a "critical but stable" condition in a French hospital, his spokeswoman said, denying claims made by a friend that he was out of danger.
The seven-time Formula 1 world champion's manager said yesterday that reports his life was no longer under threat were inaccurate and he was not yet out of the woods.
Schumacher's friend, former F1 driver Philippe Streiff, said on Saturday he had been told by the family doctor, Gerard Saillant, that his life was no longer in danger.
Schumacher hit his head on a rock in a fall while skiing off-piste.
He has been in a medically induced coma for six days since being transferred to a Grenoble hospital, where he has had two operations.
His spokeswoman, Sabine Kehm, said in a statement: "Michael's condition remains critical but stable. We would like to clearly stress that any information regarding Michael's health not coming from the doctors treating him or from his management must be treated as invalid and pure speculation."
She said a camera Schumacher had been wearing on his helmet when he had his accident, which is now being examined, was voluntarily given by the family to French investigators.
His son Mick, 14, who was skiing with Schumacher at the time of the accident, was questioned by police in the hope he can yield clues as to the circumstances of the accident.
His wife, Corinna, has been at his bedside for much of the past few days and nights, with Mick, his daughter Gina-Maria, brother Ralf and father Rold. Fans held their own vigil on Saturday outside the hospital where he is being treated for his 45th birthday.