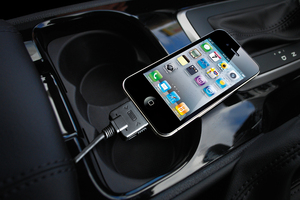 It is a truth universally acknowledged that people buy new cars based on sensible things like fuel efficiency and safety.
But let's pretend - outrageously unlikely as it might seem - that many buying decisions are based on much more superficial comfort and convenience features. That the ability to play your iPod through the car stereo or being climate controlled in summer have much bigger impacts on the average buying decision.
What are the top comfort and convenience features, where did they come from and where are they going?
iPod integration
The majority of new cars now have some form of iPod integration. Be honest now, would you really consider a new car without it?
That'd be akin to having nowhere to put your giant cup of coffee (more on that later).
You can argue about the virtues and market share of specific smartphone operating systems all you like (don't get me started), but when it comes to portable music players the dominance of Apple's iPod over the last decade has ensured that it's now recognised as a standard by the automotive industry.
Carmakers have offered auxiliary plugs for portable players since the early 1990s (Mitsubishi was the first to have the feature as original equipment). But true integration - the ability to control the player through the car's own switchgear and ultimately view information from the device on the vehicle dashboard - only happened because the iPod was all-conquering.
Apple worked with BMW back in 2004 to provide iPod integration, and soon other companies such as Audi, Mercedes-Benz, Nissan and Volvo joined in. The iPod, iPod Touch and iPhone have remained the standard for in-car audio, with many carmakers offering full functionality from a standard USB input (although some still require a bespoke plug).
Where to from here? Apple is now working on ways of incorporating its full iOS into vehicle dashboard displays, but in terms of in-car audio we're already well into the next phase and it doesn't require any cables: Bluetooth streaming, anybody?
Cupholders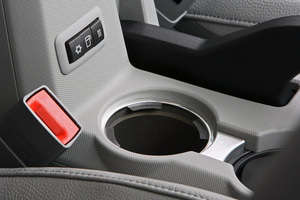 Where would we be without some place to put a large cup in the car? Probably right back in 1950s America, when the rise of drive-through fast-food restaurants resulted in millions of cups of soft drink and coffee being split in cars, as people attempted to drink and drive.
Cupholders evolved slowly, and which carmaker offered the first proper in-car one is hard to say. It would definitely have been American though, as so many of these comfort and convenience features are.
The cupholder is still king in American cars: many sales rest on the size and location of cup conduits. Many modern cars will accommodate one-litre-plus cups, because that's what fast-food outlets now serve. Some carmakers have even resorted to cupholder heating and cooling technology in recent years: take a bow, Chrysler.
Saab had arguably the coolest cupholder design ever: a spring-loaded swivel-action mount for the 9-5 that also made its way into contemporary Holden Commodore models.
However, you can't escape the impression that many European carmakers view cupholders as a necessary evil. French ones in particular. How else do you explain cupholders barely big enough for an evening espresso?
Cruise control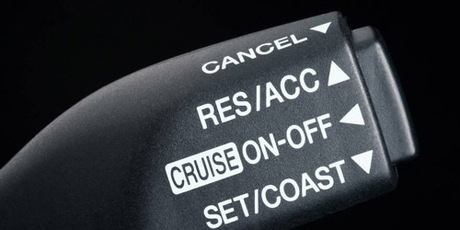 You can certainly make a case for cruise control being a safety feature, but what it mainly does is allow the driver to relax. And possibly read the paper in the morning traffic. Just kidding, honest.
The concept of cruise control dates back to the dawn of the motor vehicle - inspired, no doubt, by the ability of steam engines to maintain a constant speed. The first modern cruise control system was offered on the 1958 Chrysler Imperial, but an electronic system was not developed until the 1960s.
Electronics opened the door to adaptive cruise control (ACC) - where the car can not only maintain a constant speed but also speed up or slow down to keep the correct distance from the car in front. An early adaptive system was offered by Mitsubishi in 1995, with Toyota/Lexus and Mercedes-Benz being among the first to offer fully functioning ACC in the late-1990s.
The best modern ACC systems will now brake right down to a standstill and can accelerate away again with a touch of the throttle, thanks to sophisticated camera and radar systems.
Heated and ventilated seats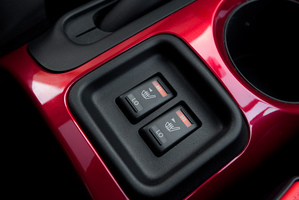 Ah, the joy of a heated seat in winter. Not to mention the equally excellent (but rarer) sensation of a cool seat in summer. Heated seats are associated more closely with Saab than any other maker, although the first production car to have them was (no surprise here) American as well: a 1966 model year Cadillac.
Saab was, however, the first maker to introduce ventilated seats, in the 1998 9-5. If the bragging rights to cooled seats can't save an ailing car company, what can?
Air conditioning
Air conditioning is one of those in-car luxuries that nobody would really want to do without now.
It's been around for longer than you think. Again, Americans rule: Packard offered a Weather Conditioner in the late-1930s, but the genesis of modern air conditioning lies with Chrysler in the 1950s: the system offered on the Imperial both cooled and recirculated air, and drivers had a variety of settings to choose from.
Many modern air conditioning systems are still manually operated, but climate control - the ability to choose a temperature and stick with it - is now commonplace.

Cadillac nailed the climate control thing back in 1964, but Rolls-Royce was the first to offer digital climate control. Must have seemed positively space-age in 1975.
Or how about Lexus' claim that its latest climate systems contain nanoe ions that purify the air?
Future advances in air conditioning will lie not necessarily in functionality but in efficiency. A number of companies (including divisions of Fiat and Ford) are working on a project called Thermal Systems Integration For Fuel Economy (TIFFE), which aims to develop air conditioning technology that requires much less energy and therefore has much less of an effect on fuel economy.