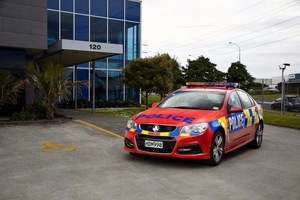 Four. What? Four kilometres an hour. This rather awkward measure is the tolerance for speeding that we'll be governed by over December and January. While we all know that lower speeds in some areas have been shown to reduce the road toll, there's got to be a bit of thought put into things.
It'd be great to get through the holiday season with a zero road toll, but this seems a strange way of doing things.
For starters, most speedos are analogue and don't display speed precisely. And many things can affect the accuracy of a speedometer - using different tyres to those specified by manufacturers, wear and tear, weak electrical connections ... the list goes on.
So if the idea is to stop people crashing into each other, would a more sensible figure be a good idea?
If we're going to be copping fines for going a measly 4km/h over the limit, the choice is either break the law to overtake safely, or spend so long over the centre line that the chances of an accident swell to truly alarming levels.
I'd rather keep myself and those with me safe by spending the shortest possible time exposed to large metal objects hurtling in my direction. Pull out, burst of acceleration, back in and slow down. It's worked for a long time, but this will mean people scared of those nice new cop cars will linger in the hazard zone for extended periods of time to avoid tickets.
I'd rather take the ticket than a bus to the face, even if it did hit me at under 104km/h. Either way, it'll hurt.
There's also been a bit of concern over what the fine structure is - speeding tickets have never been the cheapest, and have steadily increased over the years. Enforcement with speed cameras used to focus only on those going dangerously fast, and relied on visibility - like the old Speed Camera Area signs - to dissuade drivers from getting too silly. That was a safety move, far more likely to save lives than having people jamming their brakes on when they see any van parked by the side of the road.
And with speed-fear likely to render most of the country's passing lanes near-useless over the holidays, you can bet road ragers will be in their finest form yet.